Pets deserve long, comfortable, happy lives.
However, a time comes when you face a difficult decision: to have your pet humanely euthanized because of health or behavioral issues.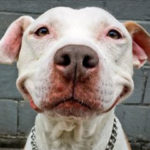 If your pet is sick or injured, consult your veterinarian for advice. If your pet can no longer experience the things it once enjoyed, cannot respond to you in its usual ways, or appears to be experiencing more pain than pleasure, you may need to consider euthanasia. Likewise, if your pet is terminally ill or critically injured, or if the financial or emotional cost of treatment is beyond your means, euthanasia may be a valid option.
Florida Keys SPCA offers private pet euthanasia services, a bereavement room for some personal "goodbye time," and private cremation services for deceased pets.