We are Here to Help!
The FKSPCA's mission is to promote lifelong bonds between people and animals and help pets remain in their homes. To support that goal, we offer free support and education to our community.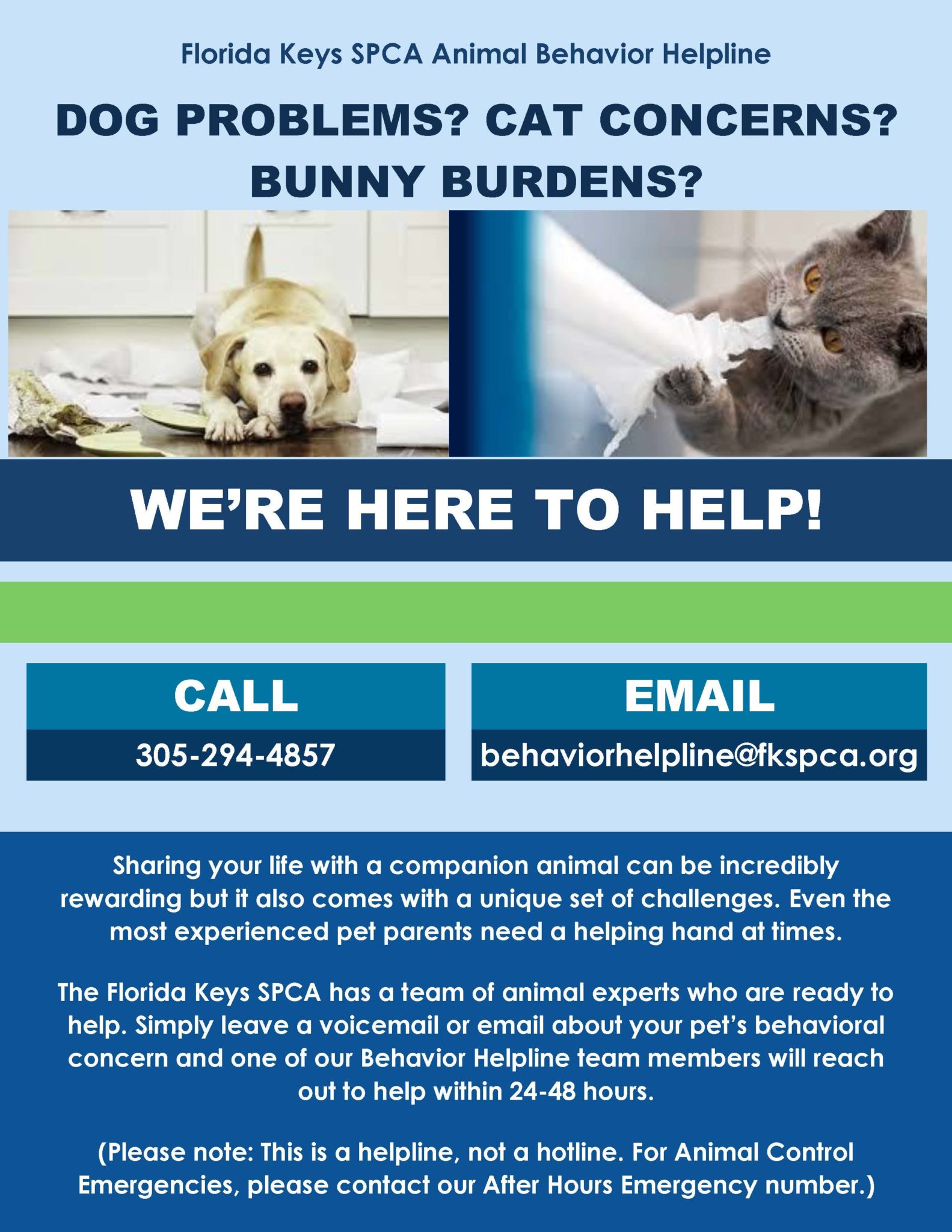 We can offer Solutions and Guidance:
Like any relationship, those we have with our pets can run amok. If the behavior of your dog, cat, rabbit, or hamster is challenging your patience, we may be able to help! Our staff has years of experience helping people resolve issues that may be coming between them and their furred and feathered friends.
Our Dog Behavior Department offers help with house training, leash pulling, destructive chewing, unruly behavior, and other issues. 

Our Cat Behavior Staff can address litter box problems, destructive scratching, and other stress-related behaviors.

Our Small Animal Caretakers offer support to rabbit owners dealing with territorial aggression, destructive behavior, and fearfulness.
Don't let problem behavior break the bond you have with your best friend. Reach out to us and we will work together to find solutions.
While we have years of experience that we are able to help and provide guidance with, we are not licensed individuals.  Should we feel you need more professional hands, we will refer you to a proper trainer, specialist or rescue. 
Our goal is to help keep the pet in the home with you, its family.  As well, to give you the tools you need to create a successful relationship with your pet for years to come!