Join our Youth Club today to help make a difference!
The Key West YOUTH Volunteer Program is currently PAUSED.  Please contact katie@fkspca.org for any questions.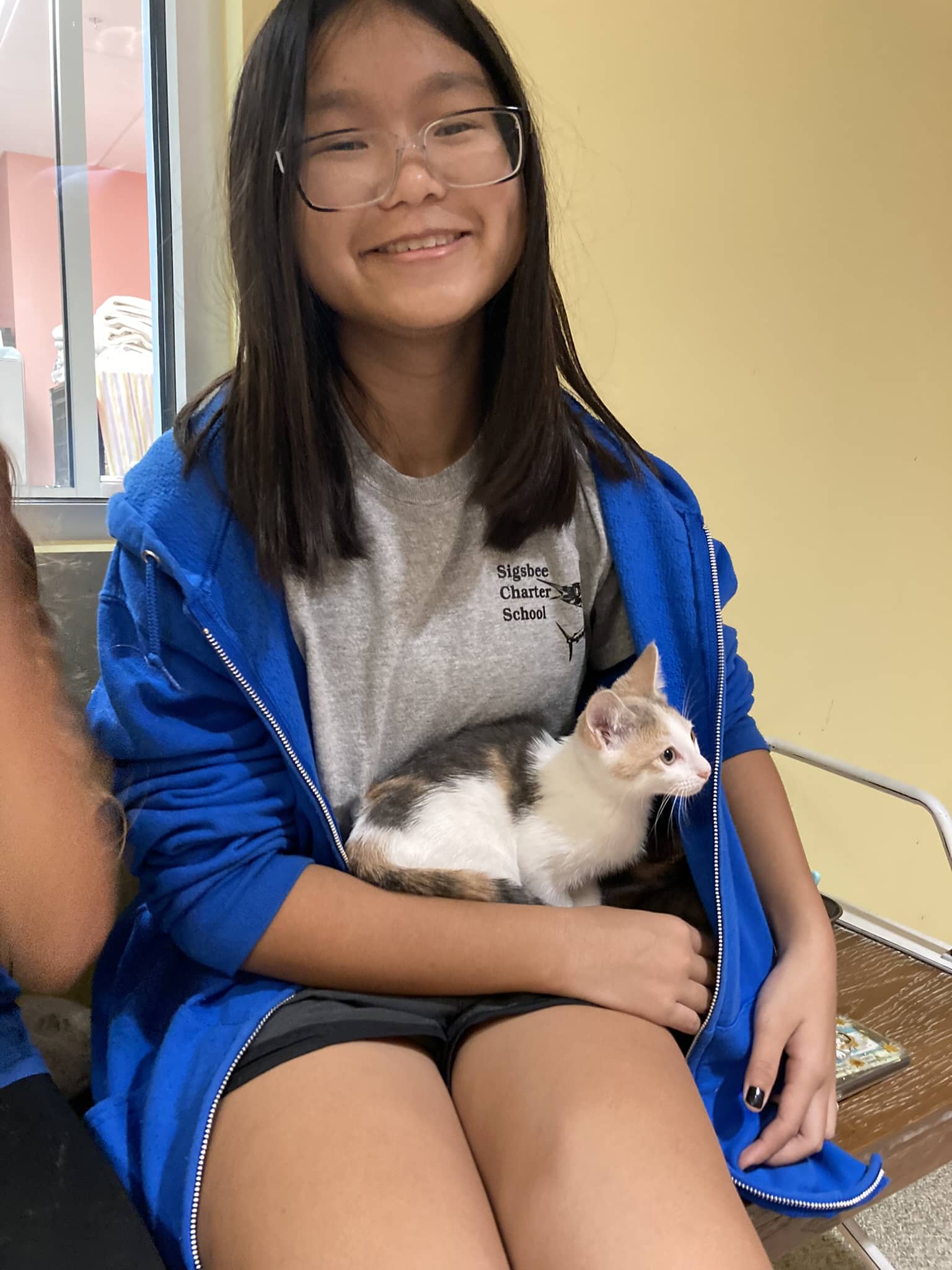 Youth Club Program:
Youth Club is an instructor-led afterschool volunteer program for 10-15 year olds that meets twice a week from 4-5pm during the school year. Youth Club volunteers are not required to attend every session, just the ones that fit their schedule.
Typical Youth Club activities include:
Learning about the different species of animals at the shelter and how to safely interact with them.
Creating enrichment items for our shelter animals such as homemade toys and treats.
Providing opportunities for socialization for our adoptable cats, dogs, and small animals.
---
Do you need additional hours for National Junior Honor Society? Check out some of the options below that you can do independently outside of the shelter. Keep track of your volunteer hours and we will sign off on your completed hours.
Host a donation drive at your school for items needed at our shelter. Check out our Amazon Wishlist to see what items we currently need. Key West Wishlist / Marathon Wishlist
Give a presentation to your classroom about the shelter, how to safely interact with animals, or how to help the animals in your community.
Make enrichment items such as homemade toys and treats and bring them to our shelter animals. Please provide an ingredient list for homemade treats in case we have animals with allergies or other dietary restrictions.
You're never too young to help care for the animals in your community! To get started as a Youth Club volunteer, have your parent or guardian help you complete Volunteer Onboarding HERE