Saturday, June 8, volunteer officers from Monroe County Sheriff's Office worked through the morning and well into the afternoon on renovations and updates at the Florida Keys SPCA Marathon Campus.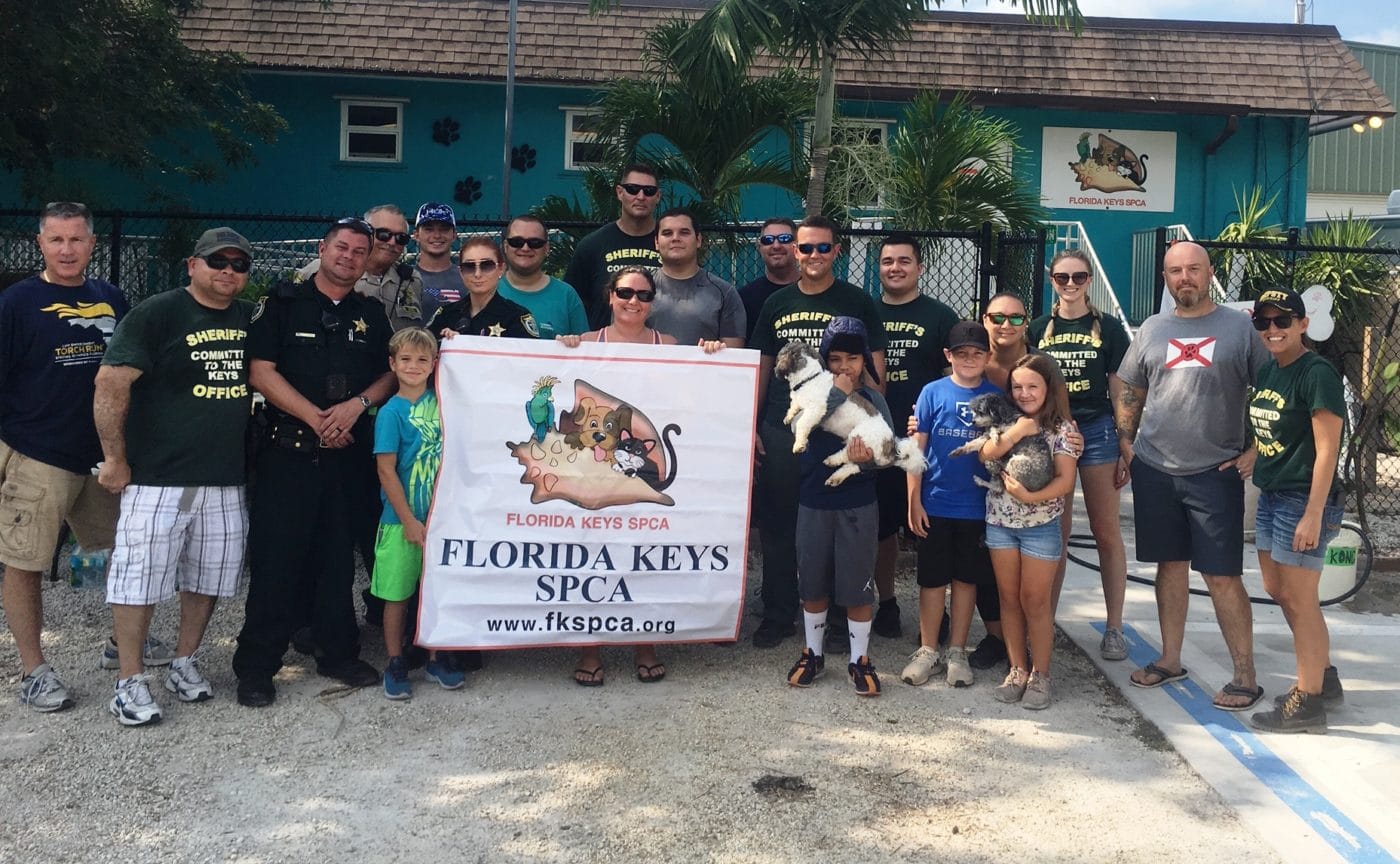 The main focus of the work day was the spay and neuter trailer, new to the Marathon Campus. The trailer, which will be providing low cost and free spay and neuter surgeries, low cost vaccinations and microchipping services was moved up from the Key West Campus when their new building recently opened to the public. Having served its purpose as a spay and neuter clinic in Key West, the trailer was in need of some rehabbing.
The community work day was organized by Sargent Quintero who chose the nonprofit organization as the recipient. Additionally, Sargent Quintero cooperated with Home Depot manager Michael Rivera on the supplies needed for the day. Rivera's team at Home Depot was able to donate the much-needed items for the renovation. The team built new white picket fencing as safe and appropriate yard space for small dogs and install new AstroTurf in each outdoor dog play yard.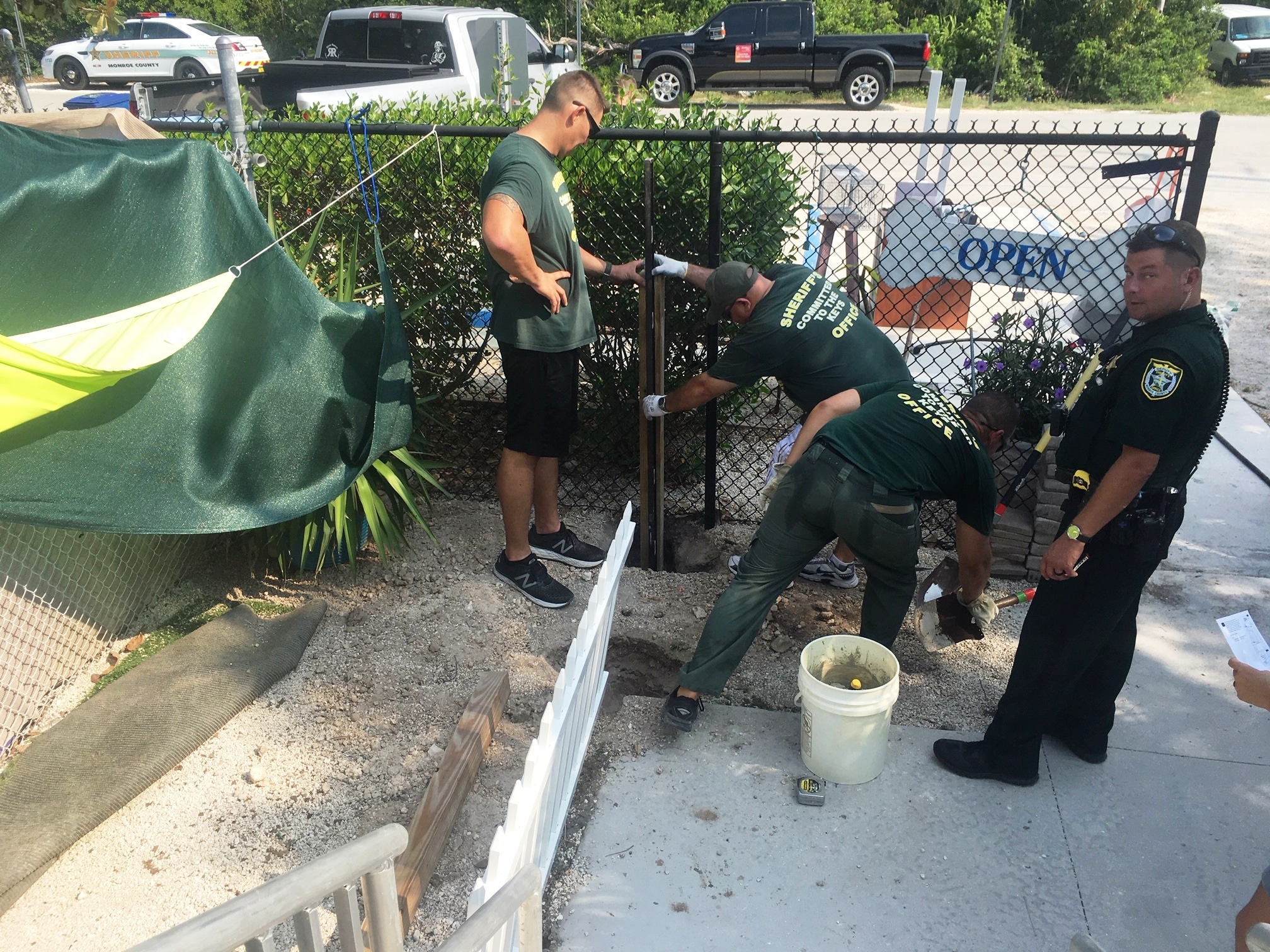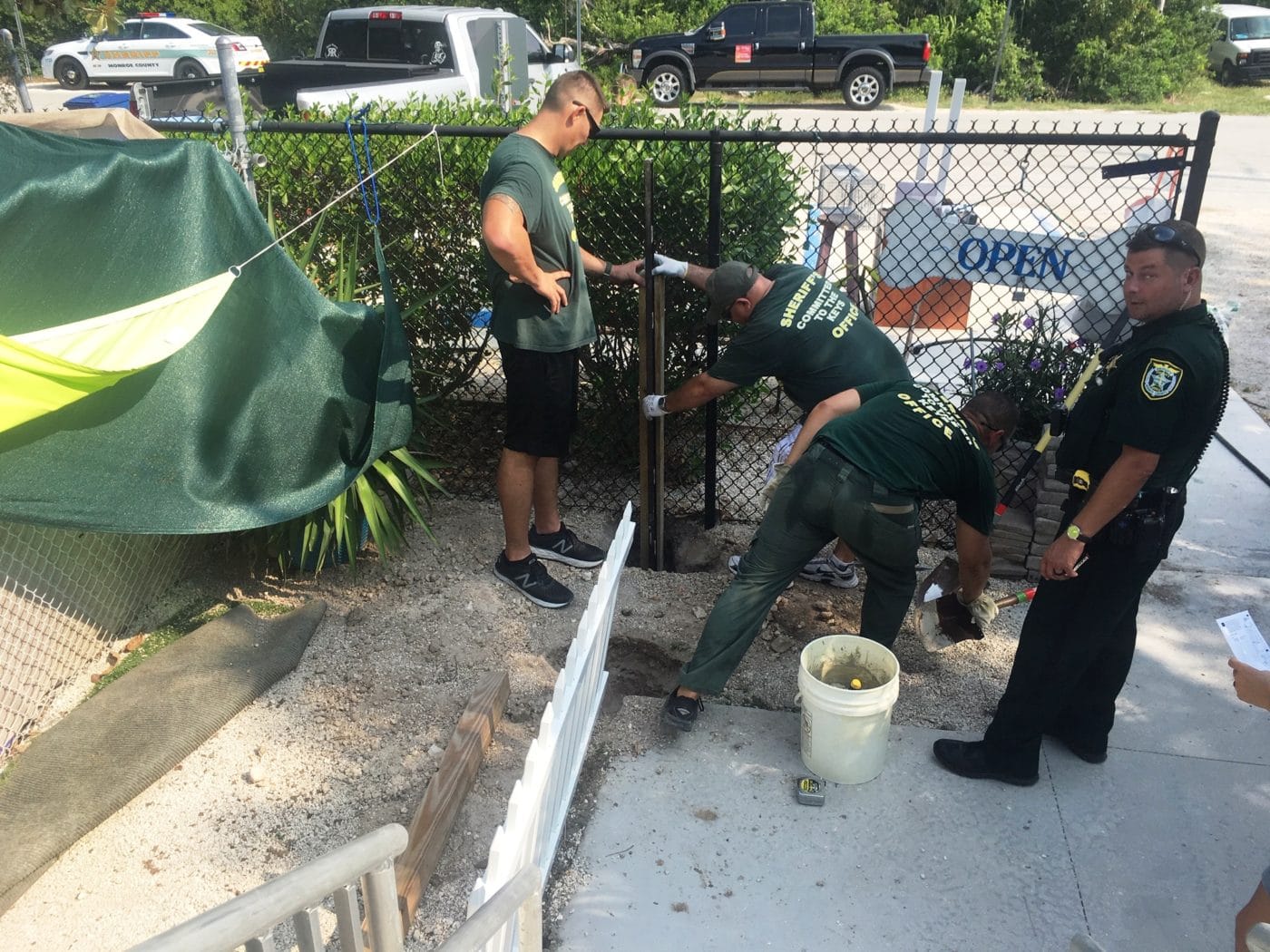 MCSO's team installed new floors, new laminate flooring, cleaned and painted the structure. The trailer will require more work before it is ready for the public, but the Florida Keys SPCA hopes for an end of summer opening.