The Florida Keys SPCA organizes fundraisers, adoption & educational opportunity events throughout the year to promote awareness and support for our lifesaving mission.
Come back often to see what's happening!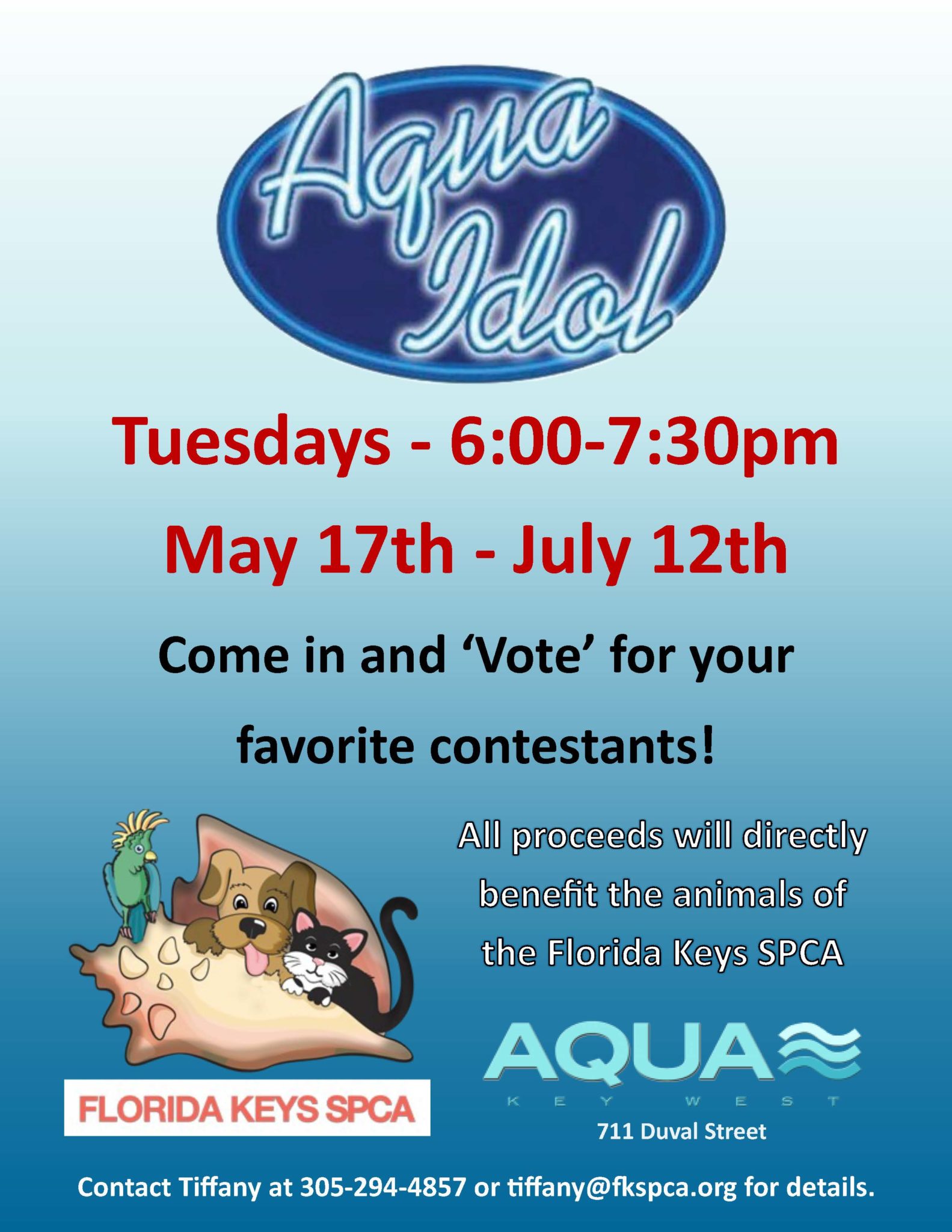 We are so excited to be back for the first full returning season of Aqua Idol! 
Each Tuesday from May 17th-July 12th Aqua Nightclub will host Aqua Idol where 12 singers will battle for the next title, win great prizes and be supporting our mission all at the same time.
You can help by 'voting' for your favorite singer with donations either at the event or online at our donation page.  Click HERE to donate to your favorite singer online.  Choose 'Aqua Idol' from the Designation drop down, then write the singer you are supporting in the comment box!
Questions? Contact Tiffany@fkspca.org.