The Florida Keys SPCA organizes fundraisers, adoption & educational opportunity events throughout the year to promote awareness and support for our lifesaving mission.
Come back often to see what's happening!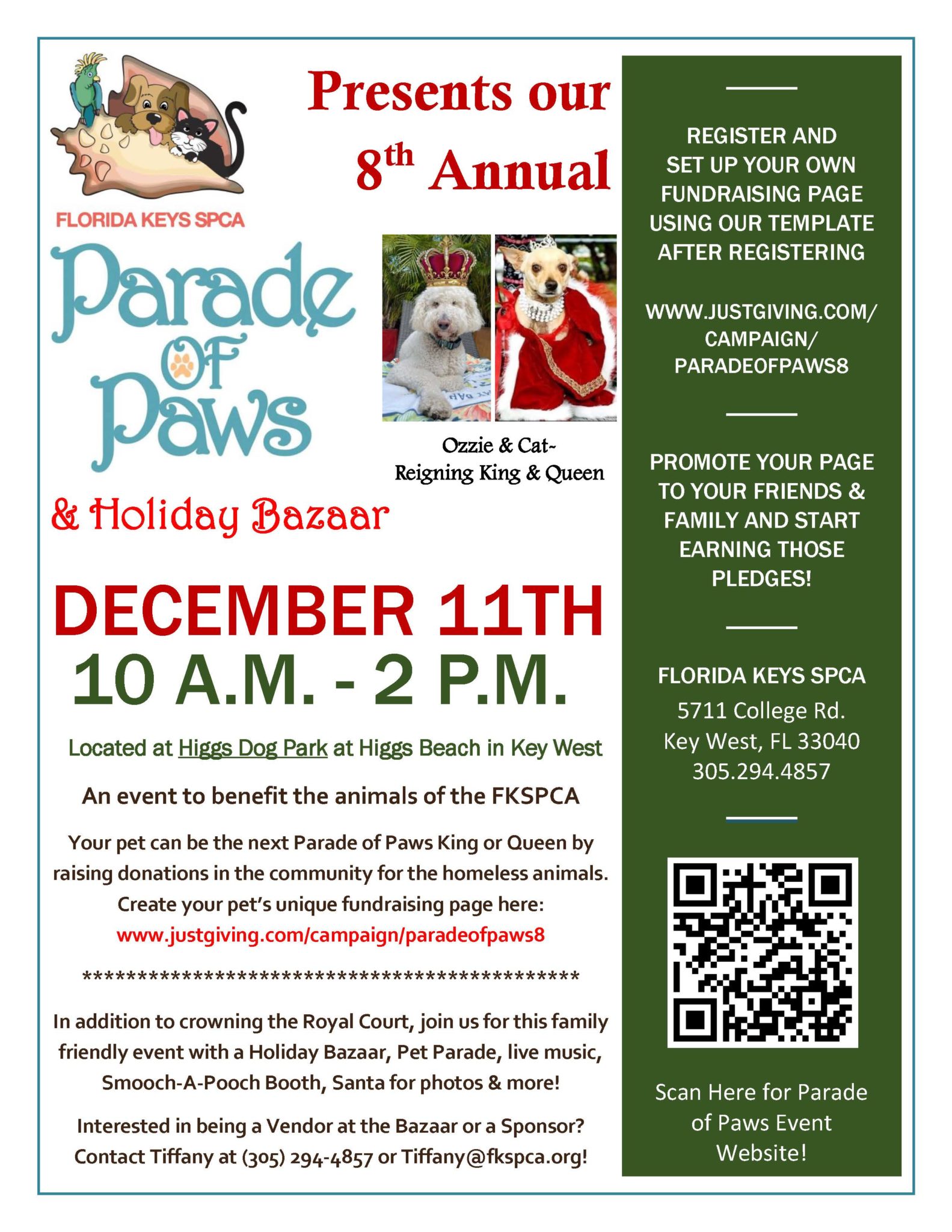 Is Your Pet Ready for Royalty?
Our 8th annual Parade of Paws is coming up on Saturday December 11th, and your pets have a chance to be part of the Royal Court!
Sign your pets up and start raising funds from your friends, family and coworkers for the homeless animals to win great prizes at the event.
Then join us for a family friendly day of fun with you and your pups at the Higgs Dog Park to celebrate with a Dog Parade, Holiday Bazaar, Santa, raffles, live music and more!
Click HERE for more info and to sign up today!