Your Gift Makes a Difference!
Designate a fund to receive your much-appreciated support.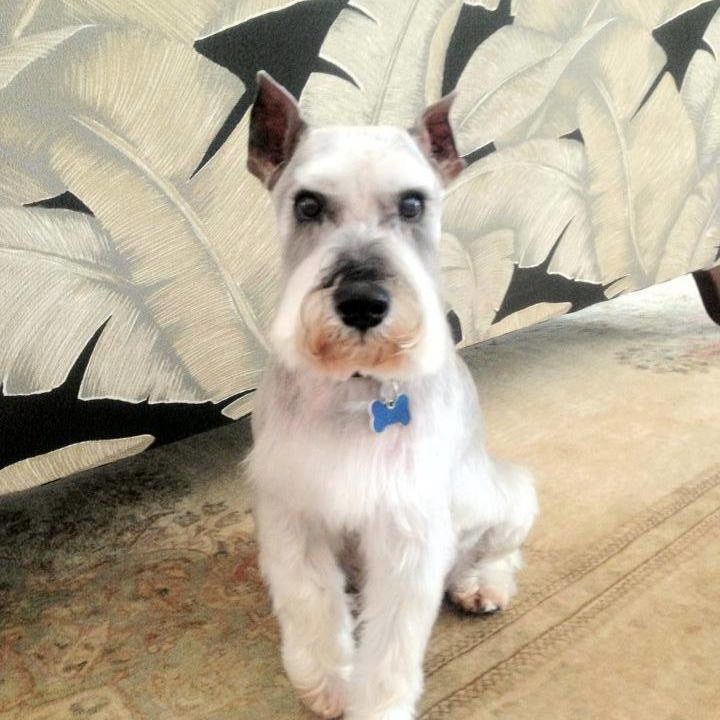 Oscar's Fund
While most animals enter our shelter in good health and ready to be adopted, others arrive sick or injured, often requiring extensive veterinary care and/or medication before they can be placed for adoption.
This fund was named for Oscar, a miniature Schnauzer, thrown from a moving vehicle on Duval Street. He suffered a fractured shoulder and numerous abrasions, and found badly matted and full of fleas. Further testing indicated that Oscar was infected with potentially deadly heartworms. Under the care of Dr. Kristen Jensen at All Animal Clinic, Oscar's shoulder healed. And, under the care of Dr. Ronit Berdugo, Oscar was rid of heartworms. Oscar was adopted by a wonderful family.
So that all animals that come into our shelter get the same chance as Oscar, we established Oscar's Fund. Donations to this fund go specifically to pay for the medical care of sick or injured animals.
Nola's Fund
"Nola Girl" was a rescue from Hurricane Katrina,

adopted

in New Orleans

by

Key West's social aficionado Ben Hennington. She provided comfort from life's challenges and was his faithful companion for 12 years, the two regularly spotted at dog-friendly Key West establishments

. She is pictured with Captain Beauregard, her special Golden Retriever buddy. 
When Nola passed in early 2017 Ben wanted her legacy to live on by helping other animals in need and established Nola's Fund. This generous fund s

upports the animals who have been with us the longest by sponsoring adoption fees in an effort to find their forever homes.  
As well, this fund supports our Golden Paw Project, which assists in paying medical expenses for senior animals adopted through the FKSPCA. In addition to donations, apparel purchased by clicking HERE will directly benefit the Golden Paw Project.