Tripp has been in our care multiple times and is in need of finding that special furever family that he can call his own.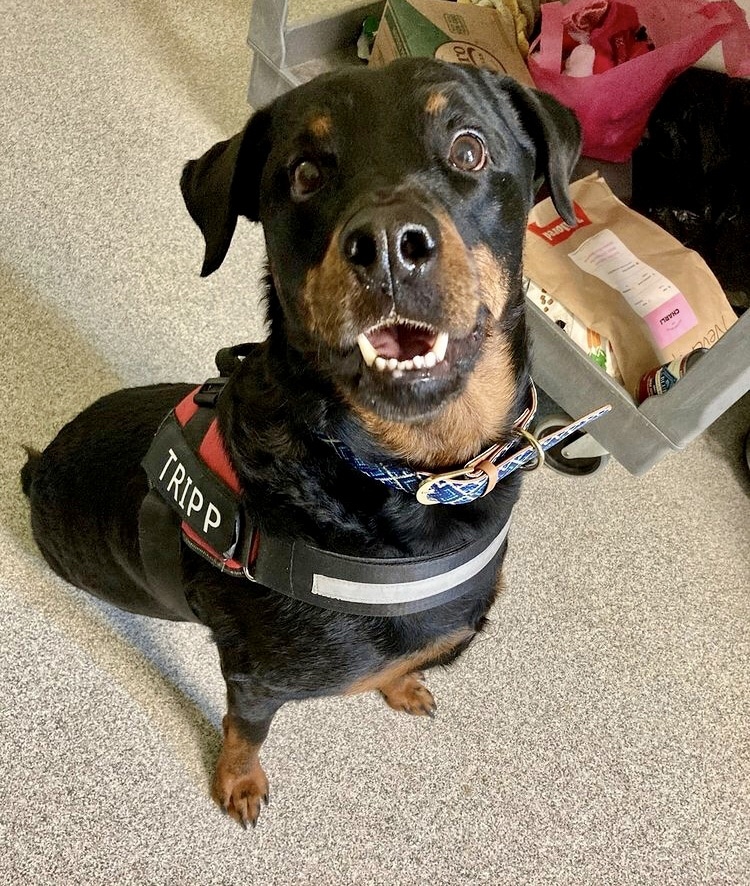 Tripp, a 3 legged Rottie/Doberman Mix, was found by a local as a stray shortly after Hurricane Irma and they kept him for almost a year until they felt the need to surrender him due to the fact that they had children and Tripp needed a home where boundaries were respected.  After having Tripp for 6 months another wonderful couple adopted him and were devoted to making his life the best it could be.  However, when they unexpectedly had children of their own, history unfortunately repeated itself and Tripp was brought back to the shelter.
Tripp is affectionate, cuddly and loving with those he trusts, but the home he requires has proven to be difficult to find as he needs a family that is willing to listen to his needs. While we try to find a great home that will fit Tripp's perfect environment, your sponsorship will continue to support his everyday needs.
Your donation today to our Sponsor a Pet Program will ensure that Tripp, and all the Sponsor animals, receive the medical care and compassion they need, while we find each animal their furever home.