Titus is our oldest cat at 17.5 years young, and was found as a stray in August of 2022.  He has been waiting for a home ever since.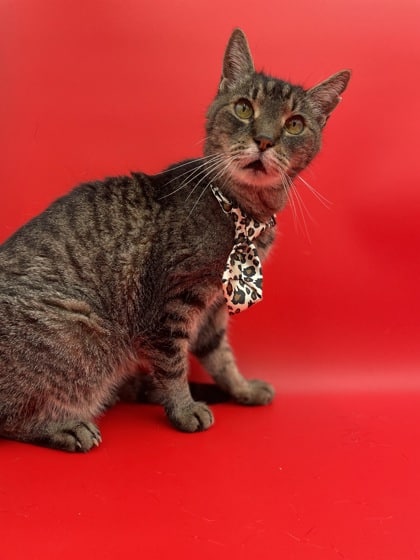 Meet Titus! Titus is a "grumpy old man" with lots of personality! Titus came in as a stray with a microchip so he has had a home of his own in the past. He is a bit set in his ways and isn't fond of other cats, so he would do well being the only pet.
He is very vocal and oh the stories he can tell! He often cries for wet food and tolerates being picked up, though he doesn't seem to like it very much. Titus is 17 years old, and will be a great cat for someone who is looking for a mature companion. We aren't sure of his past, but we do know this: he would be less grumpy if a he could live out the rest of his life with someone that will let him be Titus, and shower him with the love he deserves!
Your donation today to our Sponsor a Pet Program will ensure that Titus, and all the Sponsor animals, receive the medical care and compassion they need, while we find each animal their furever home.