Timmy was left in our overnight pen with no owner information, extremely obese, but ready to make the best of anyone who will love him.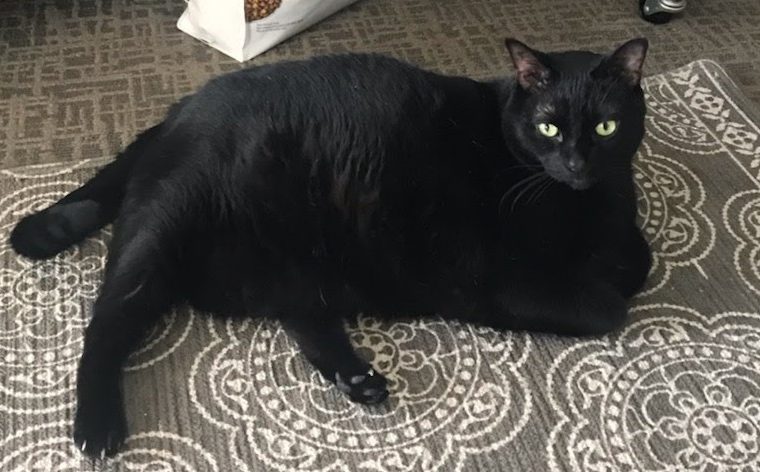 As a senior cat of 10 years old and weighing in at 19 pounds, not only does it cause internal health issues, but can be painful on his joints, making him even less active.  To help him lose the weight, we put him in a foster's care at 'Fat Cat Camp' where he is on special, weight management food and is getting lots of playtime to keep him active.
Timmy, once healthy, will make an amazing pet.  He loves all people, cats, cuddles and sunbathing.  Your sponsorship will help us continue to keep Timmy on his special diet and the medical care he needs to help him lose weight so we can find him the furever home he deserves!
Your donation today to our Sponsor a Pet Program will ensure that Timmy, and all the Sponsor animals, receive the medical care and compassion they need, while we find each animal their furever home.