Due to extreme allergies, Thumper was surrendered to our Marathon Campus, unsure of his new surroundings.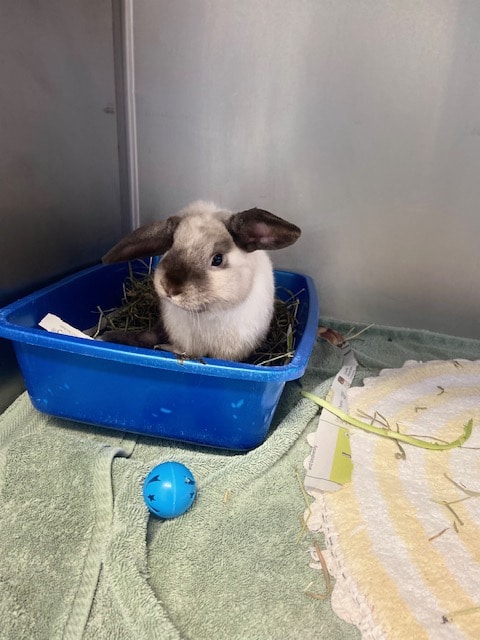 Three teary eyed children surrendered Thumper, their mom apologizing behind them- "sorry I can't do this anymore, I'm so allergic." After we had a chance to take a good look at our newest addition, Thumper, he seemed to have a wonky leg. We were told that his leg had been broken, and after a visit to the vet, the leg had healed, leaving Thumpers leg sticking out a bit to the side. His leg, though odd looking at first, has not deterred people from noticing how adorable, sweet and fluffy he is.
Thumper spends his days sitting near the edge of his cage, sometimes with his front paws just dangling outside the front of the cage. Thumper loves eating vegetables and loves hopping around outside of his cage. While rabbits can seem as ideal pets, just like dogs and cats, they need space to run, a specific diet and a decent size home.  Your sponsorship will help pay for Thumper's day to day needs until his new family adopts him!
Your donation today to our Sponsor a Pet Program will ensure that Thumper, and all the Sponsor animals, receive the medical care and compassion they need, while we find each animal their furever home.