Tacklebox was found alone, near death and looking for any help he could find.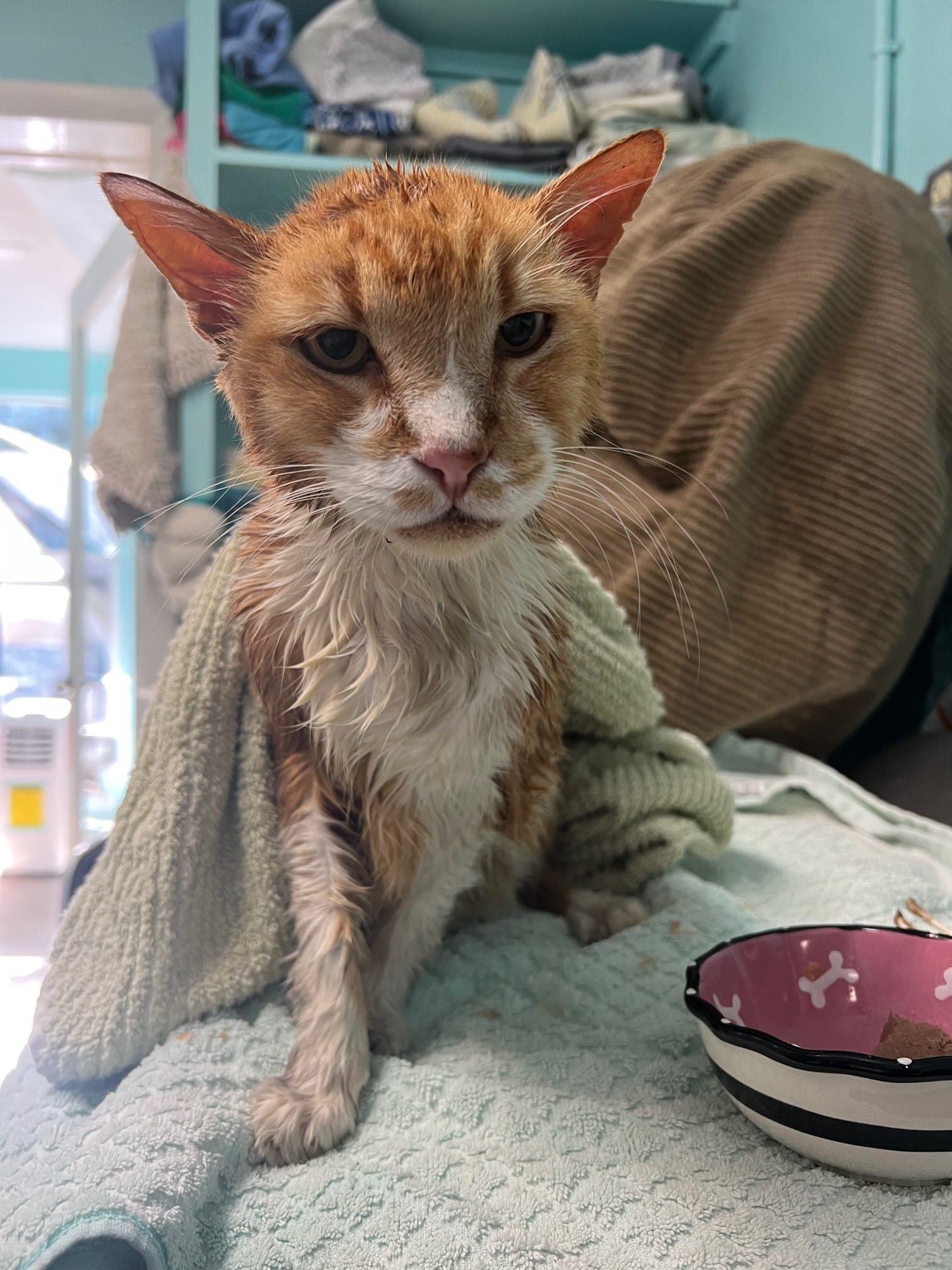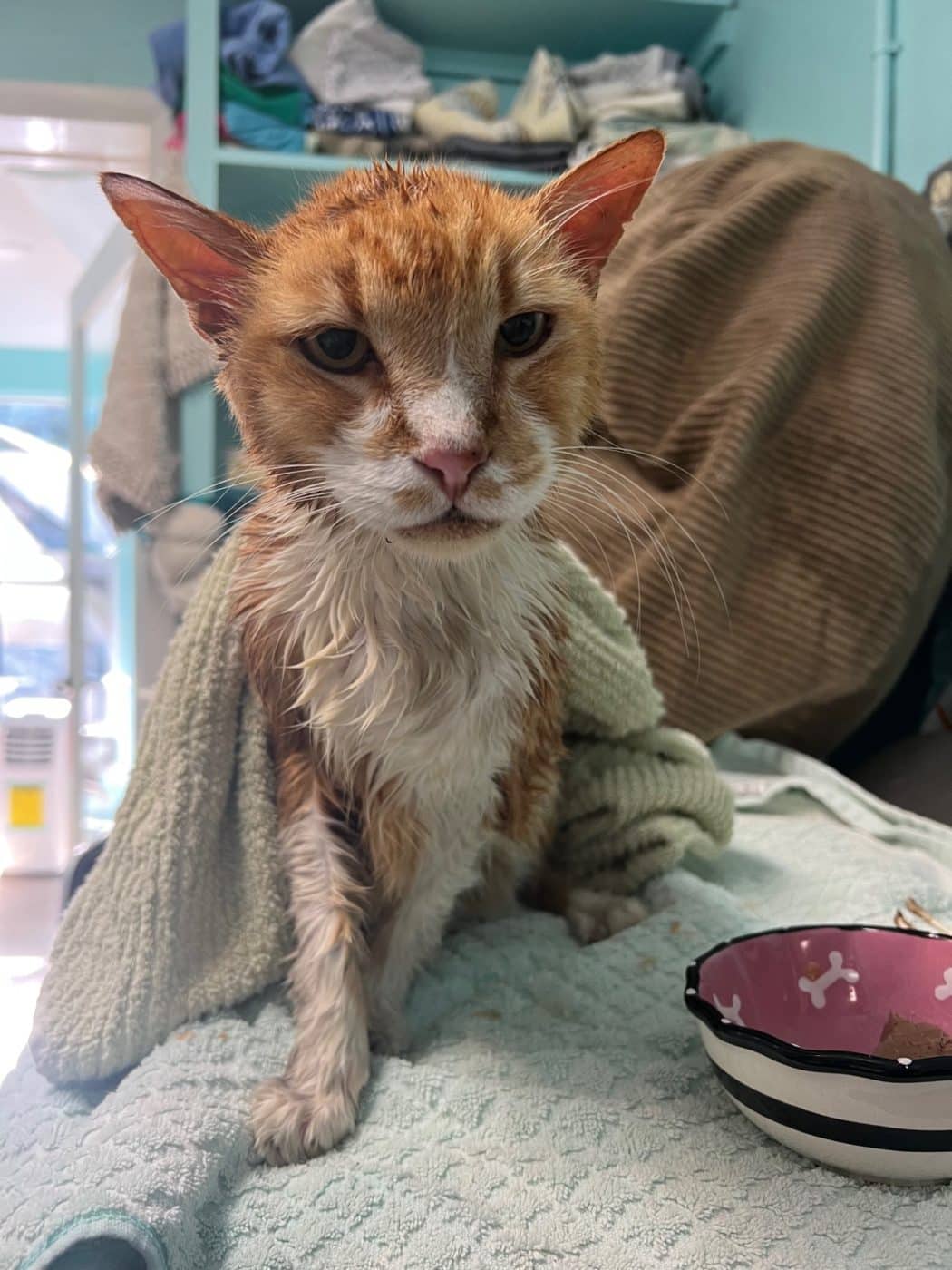 Tackle box was found as a senior stray on Big Pine Key. The beautiful orange and white cat was dirty, matted, covered in fleas, dehydrated and starving. He was so frail, light and weak and very, very hungry! After a bath, groom, and all the food he could ever want, it seemed like Tackle box had the will to survive!
Thankfully, despite his appearance, all of his current exams and medical checks have been great! Tackle box still has a long way to go before he can be adopted. Your sponsorship will help ensure that Tacklebox gets all the food, and medical care he needs while he grows stronger. 
Your donation today to our Sponsor a Pet Program will ensure that Tacklebox, and all the Sponsor animals, receive the medical care and compassion they need, while we find each animal their furever home.