Squirrel, a feral kitten who became a socialized and affectionate, is slowly overcoming an ongoing eye issue and patiently waiting to become adoptable.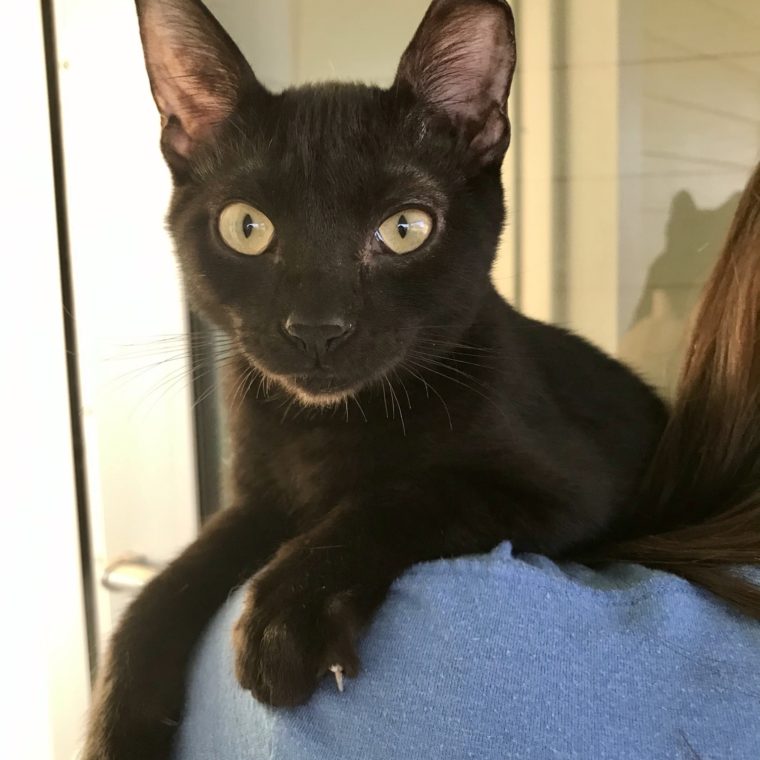 Squirrel, a rambunctious kitten, was originally brought to our spay and neuter clinic as a Trap-Neuter-Release, but his personality was so lovable we were able to place him in the adoption program. However, he recently started receiving medical treatment for an ongoing eye issue that lasted three weeks. With two different doctors consulting on his case and extensive eye medication regiment, his eye is now improving at a slow rate. Even through the cone he wears 24/7, he continuously vocalizes his need for attention and love.
Your sponsorship will help Squirrel to continue to receive the treatment he needs until he can go into our adoption program and find the family that is ready for his little lively spirit!
Your donation today to our Sponsor a Pet Program will ensure that Squirrel, and all the Sponsor animals, receive the medical care and compassion they need, while we find each animal their furever home.