Found as a stray senior cat, walking the streets of Key West, SnaggleTooth Bob was in need of someone to take him in.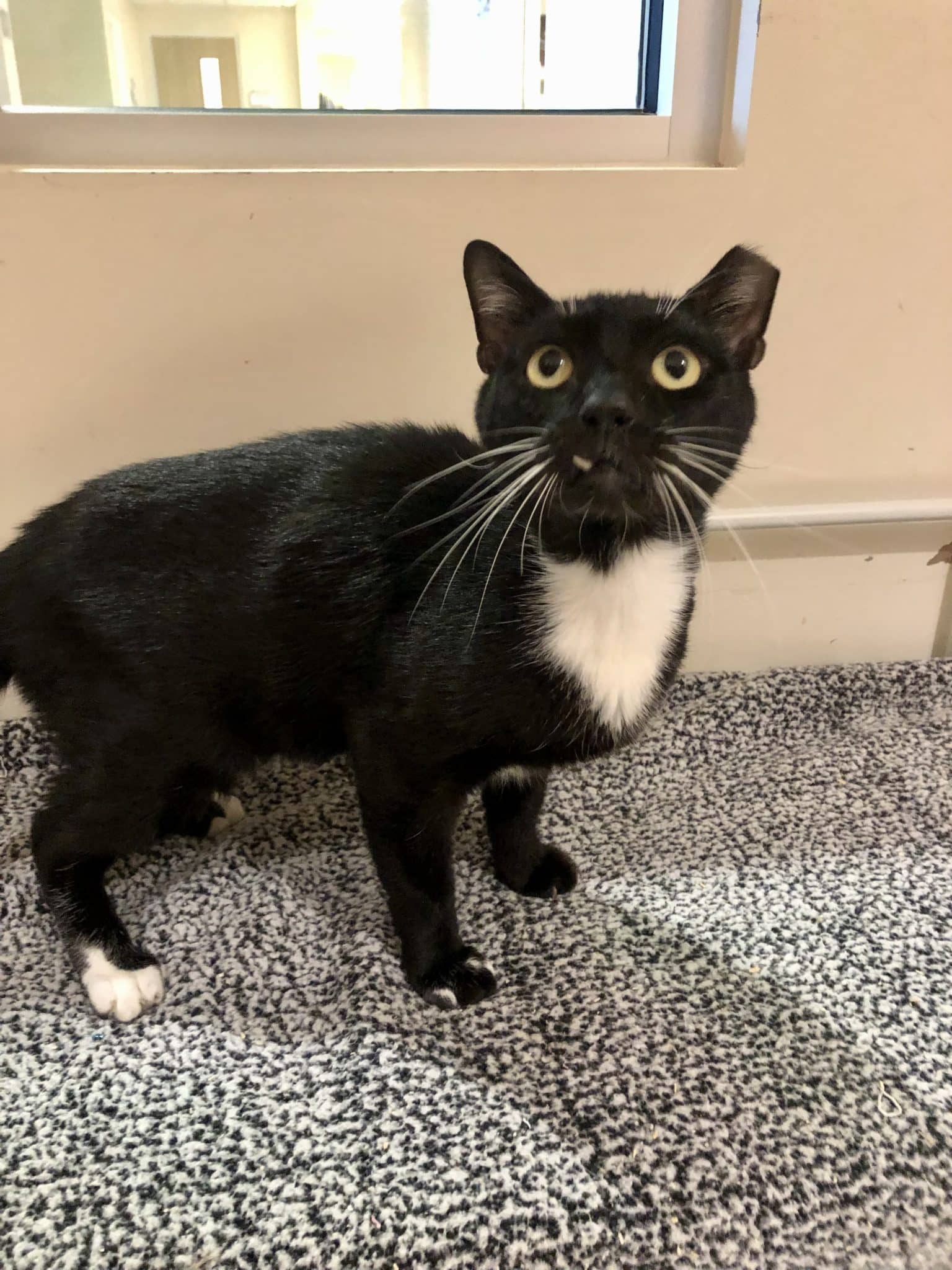 SnaggleTooth Bob is incredibly affectionate, looking for head scratches, belly rubs and cuddles while he purrs in your ear the whole time. However, because he is FIV+, so he would need to be the only kitty in the home, or find a home with another FIV+ cats, which can make his adoption journey much longer.  FIV is a retrovirus infection that can spread to other cats through bite wounds, but is not transmissible to humans or other non-feline animals. With proper medical care, SnaggleTooth Bob can live as many years as a normal kitty in his new furever home.
SnaggleTooth Bob will remain in the care of the Florida Keys SPCA until the right home comes along.  Until then, your sponsorship will pay for his medical needs and day-to-day care.
Your donation today to our Sponsor a Pet Program will ensure that SnaggleTooth Bob, and all the Sponsor animals, receive the medical care and compassion they need, while we find each animal their furever home.