Smudge had a scary start to her life, found entangled in a net, but is on her way to a sweet kitten.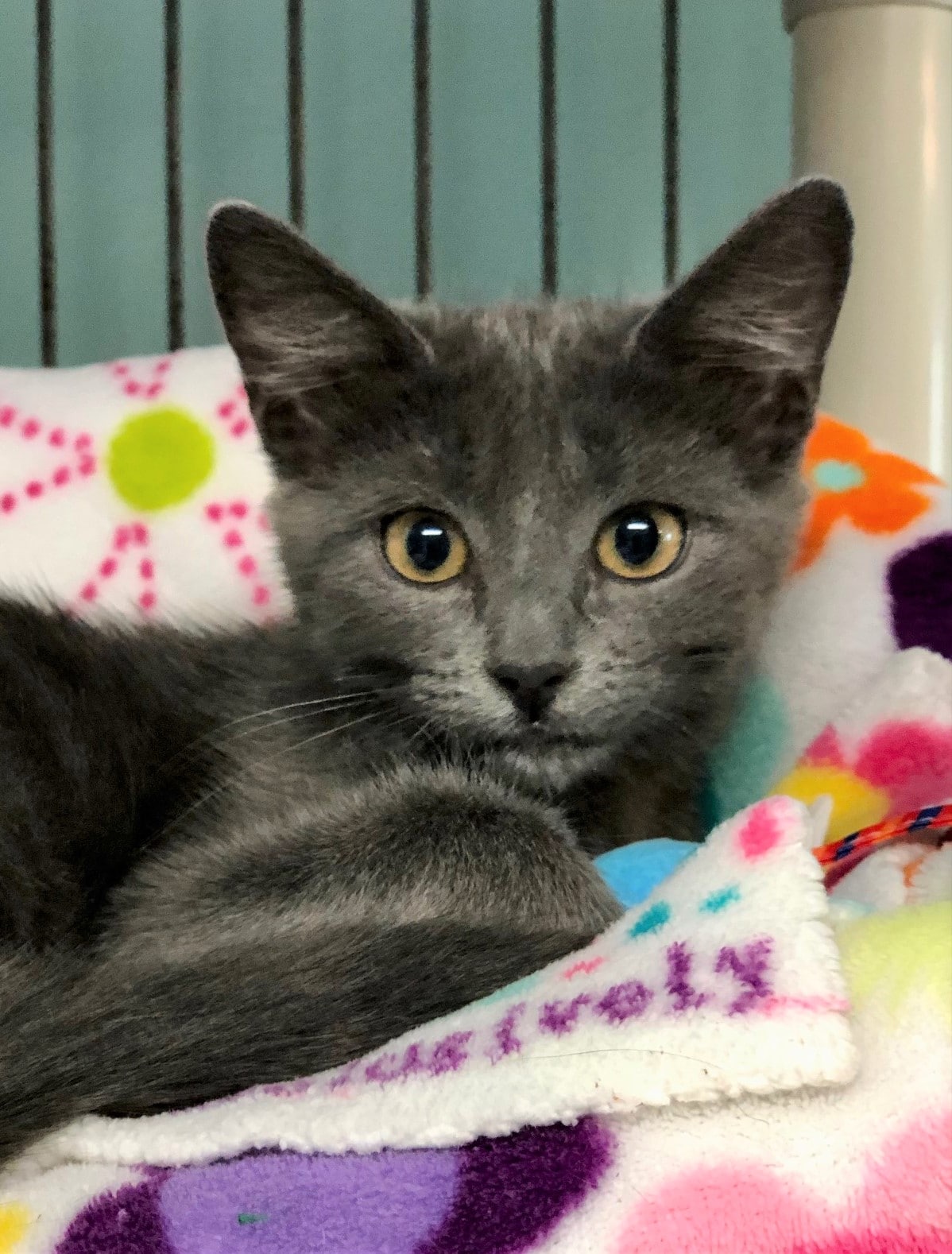 Smudge was rescued from a high school athletic net where she was entangled as a stray feral kitten. Staff at the school were able to finally untangle the frightened kitten and Smudge came to our Marathon Campus.
At the weaning stage, Smudge still needed special care and feedings, through which she slowly became socialized with people. Smudge is doing much better now and is continuing to learn, grow and socialize at the shelter until she's big enough to be spayed and adopted!  Your sponsorship will help us continue to care for Smudge while she is socialized, as well her spay/neuter surgery so she can find a home of her own!
Your donation today to our Sponsor a Pet Program will ensure that Smudge and all the Sponsor animals, receive the medical care and compassion they need, while we find each animal their furever home.