Skyy was found with her sister 3 years ago in the woods of Big Pine as a kitten and has been waiting for a family of her own ever since.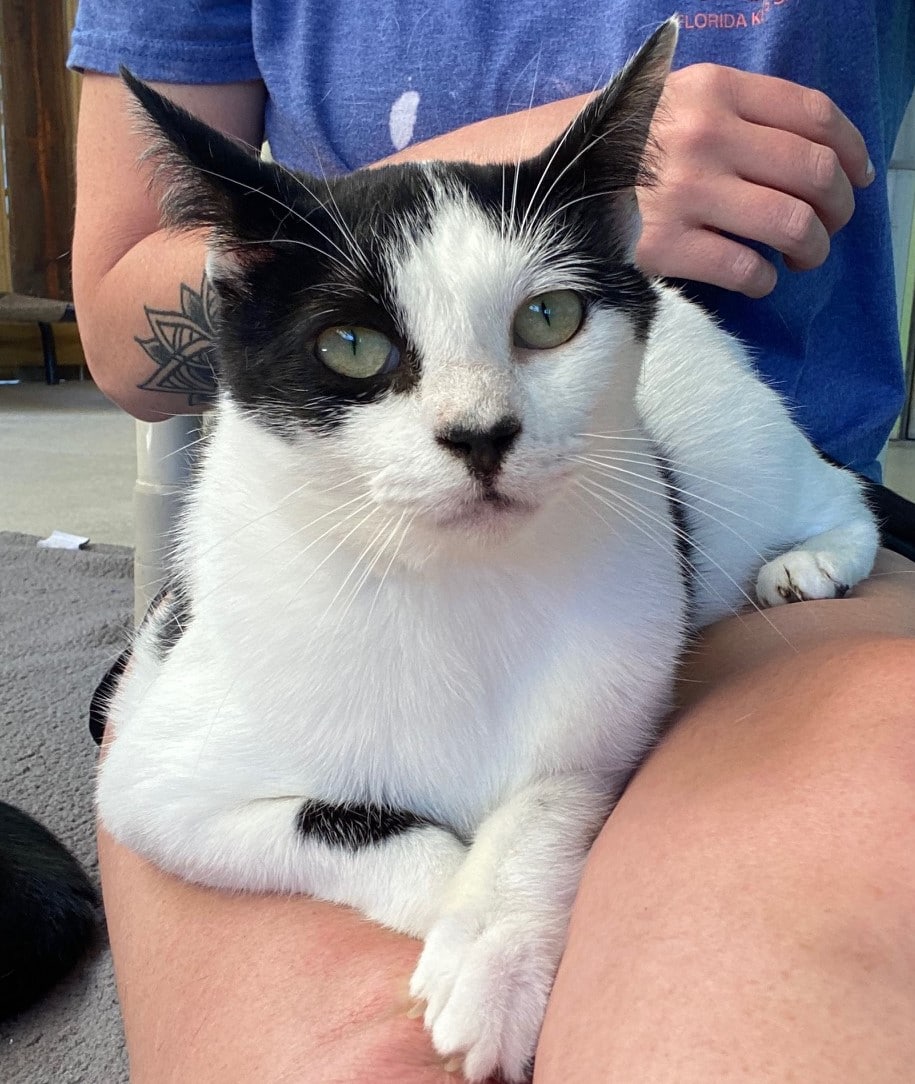 After arriving at the shelter, Skyy's sister was adopted soon after, but Skyy remained in our care as she is super shy and cautious of new people.  Because of this, she has taken so much longer to find her furever home. However, once she gets comfy she is a total love bug! She likes to lay on fabric, like a towel or blanket, kinda odd but it's her thing. Skyy is for sure a lap cat, she will push herself on you until you pet her, very persistent. But you have to start slow, don't expect a ton of affection at first, it has to be earned. 
We are confident Skyy will find her perfect family, but until someone is willing to be patient to see Skyy's true colors, your sponsorship will help care for her daily needs like food, medical care and vaccinations. 
Your donation today to our Sponsor a Pet Program will ensure that Skyy, and all the Sponsor animals, receive the medical care and compassion they need, while we find each animal their furever home.