Tragedy struck in a horrific accident on October 18th, 2023 Scout and his Dad were struck by a vehicle and thrown 60' from their bike. Gary held Scout from the moment of impact until the moment they slammed into the ground shielding Scout from most of the impact. Both Gary and Scout were severely injured in the accident and stayed by each others side until EMS arrived. It's a miracle they survived.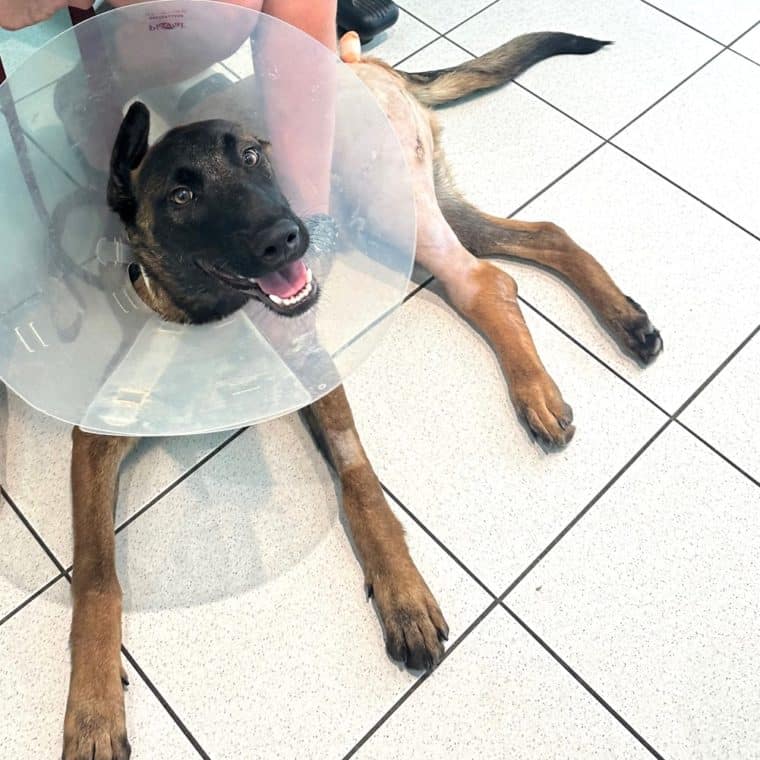 After the accident Scout's Dad was flown to Miami where he has been in critical condition. His left leg was mangled in the accident, so much so, that he had to have his foot amputated.
Scout's
 left leg was also injured in the accident, his femur had snapped in half. Animal Control Officer Walters arrived on scene and rushed 
Scout
 to Keys Animal ER where he was kept comfortable until 
Scout
 too, could have surgery. 
Luckily 
Scout's
 leg was not as damaged as his Dad's and Dr. Maddox at Keys Animal Hospital was able to save the leg by performing an emergency orthopedic surgery to pin the bone back together. Now out of surgery, 
Scout
 has a long road to recovery with his foster family. 
Your donation today to our Sponsor a Pet Program will ensure that Scout, and all the Sponsor animals, receive the medical care and compassion they need, while we find each animal their furever home.