Roux was left in the overnight pen at our Marathon Campus with her 4 nursing kittens looking for some one to save them.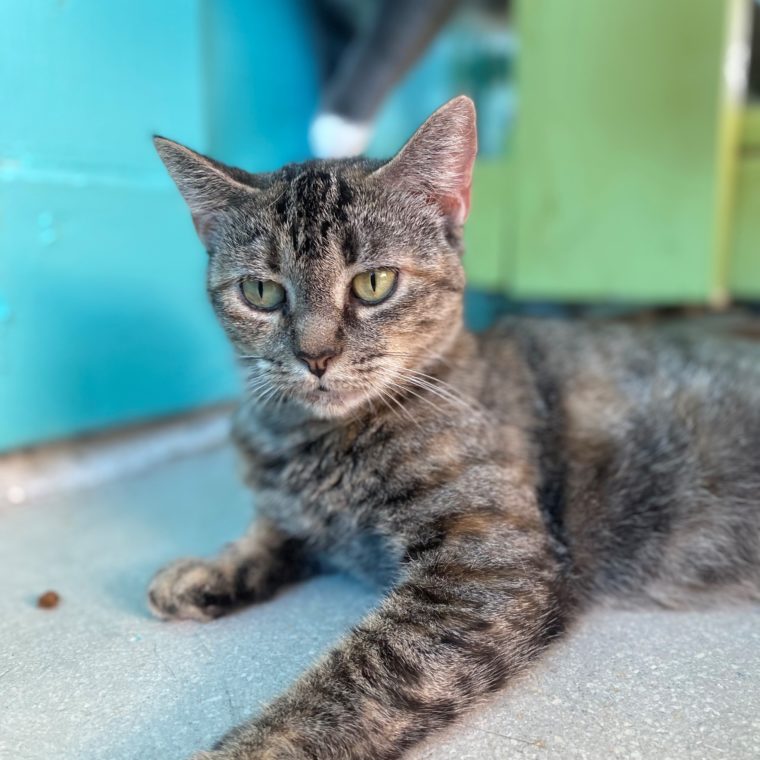 Once Roux was taken into our shelter, she showed she was a wonderful momma cat and took great care of her kittens. She was placed into a foster home as a safe place for her and her babies until they were older. When it was time, they came back to the shelter and all her kittens found new homes.
Momma Roux is still here and patiently waiting her turn for a new family. Many times kittens are adopted quickly, and the mom's time at the shelter is longer because they are an adult cat. She is 2 years old, very petite, loves heads scratches and her flower water fountain! Your sponsorship can help pay for Roux's daily needs and medical care until she is able to find her furever home.
Your donation today to our Sponsor a Pet Program will ensure that Roux, and all the Sponsor animals, receive the medical care and compassion they need, while we find each animal their furever home.