Penelope came to our Marathon Campus when her owner was overwhelmed with a severe case of Mange and we needed to act quick!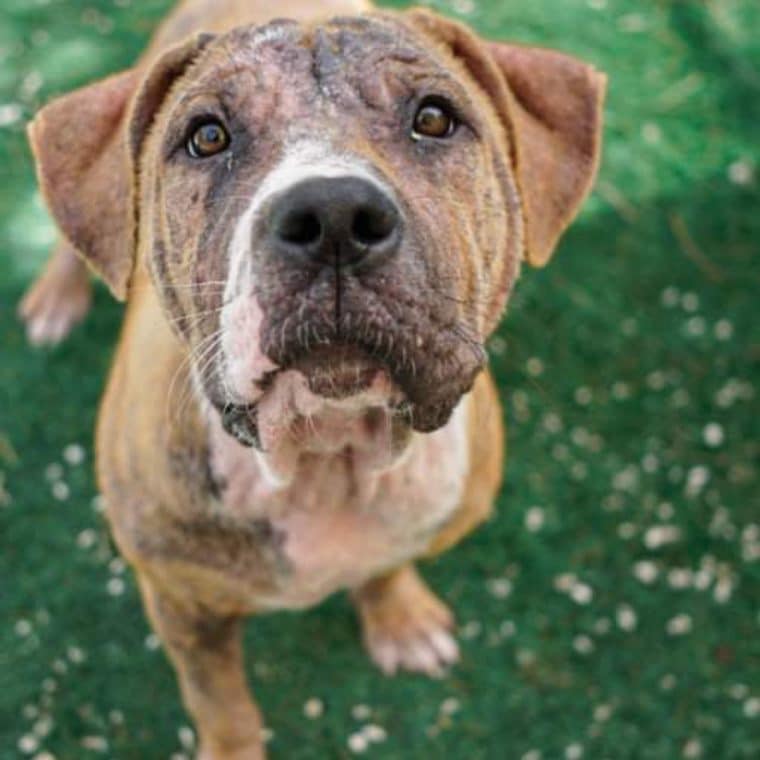 Penelope, a young puppy was severely infested with Demodex mange, a parasitic mite that lives in the hair follicles of dogs. In extreme cases, such as Penelope, she not only lost all of her hair, but is currently suffering from a severe secondary skin infection. Not only is the mange itchy and uncomfortable, but the skin infection has left her with red, oozy, scabby skin.
Currently Penelope is being treated with an antiparasitic medication to kill the mange, as well as several courses of oral medications for the skin infection and medicated baths to ease and soothe her skin. Penelope still has a long road to recovery, but with all the love and care from our staff and volunteers, her hair will one day return and her beautiful personality will be reflected in a newly regrown, gorgeous coat.
Your sponsorship will help provide all the medical care this sweet puppy needs, until she's well enough for adoption.
Your donation today to our Sponsor a Pet Program will ensure that Penelope, and all the Sponsor animals, receive the medical care and compassion they need, while we find each animal their furever home.