Pearl is overcoming the odds of being an injured feral kitten trapped on Ramrod Key where her health was not guaranteed.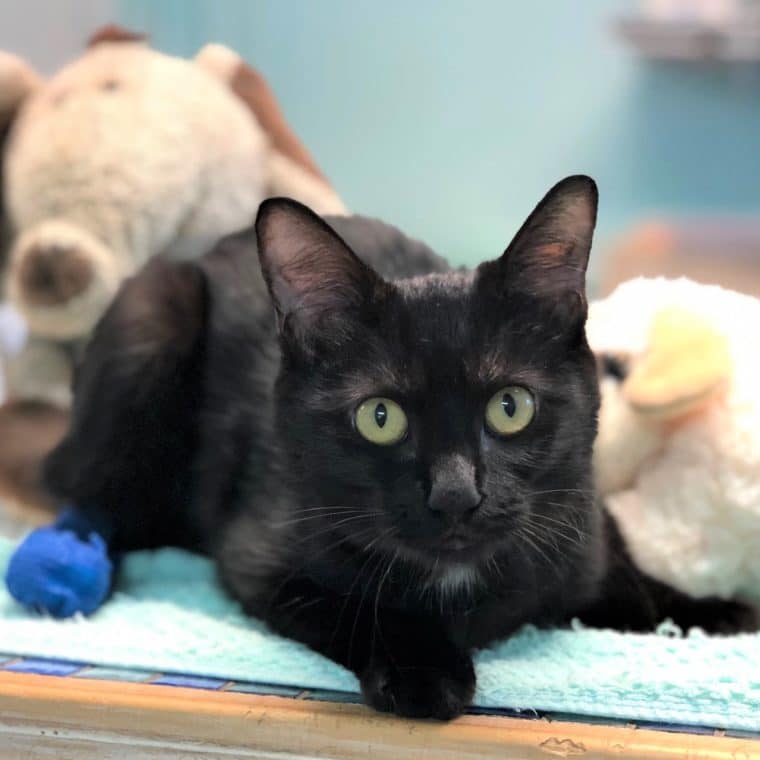 When Pearl and her 3 feral siblings were trapped and brought into our care, we immediately realized something was terribly wrong. Her rear leg was severely injured, needing immediate medical attention.  She was taken to Keys Animal Hospital where she remained under their professional supervision and received proper medication for several weeks in hopes she would be able to overcome her injury.  Because of the compassionate care of the staff at the clinic, she became socialized, however her leg has not fully healed and she will need to have it amputated.
Pearl will be able to make a full recovery once she has the surgery and live as a normal 3 legged cat.  Your sponsorship will not only help support Pearl's necessary surgery, but also the time and care she will need while she heals until she finds her furever home. 
Your donation today to our Sponsor a Pet Program will ensure that Pearl, and all the Sponsor animals, receive the medical care and compassion they need, while we find each animal their furever home.