Old Baby has been in an out of our care since 2016 for a total of 4 times at no fault of her own. She would love to find that furever family.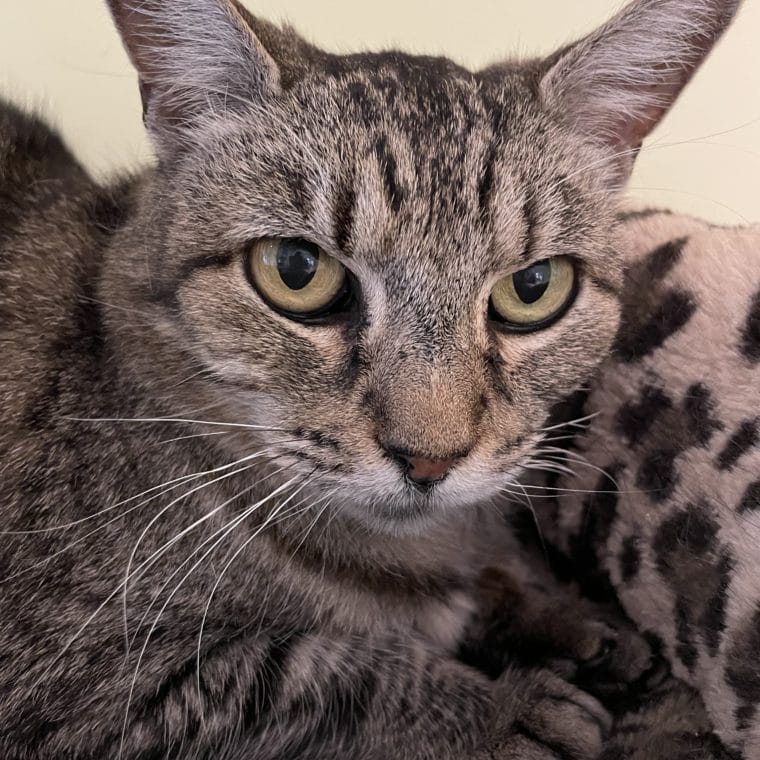 Old Baby is a 13 1/2 year old domestic shorthair that is very quiet and sweet. She has been brought back to the shelter four times (at no fault of her own), but her spirit is still spunky. Old Baby has a condition called hyperthyroidism. Hyperthyroidism is a common condition that occurs in senior cats, their thyroid is working in overdrive causing weight loss, increased thirst and urination, unkempt coat, and in some cases heart failure. Old Baby's condition can be easily managed with medication twice daily to live a long and prosperous life.
 Your sponsorship will help provide Old Baby all the food, medicine, love and care she needs until the right family, who is ready to give her a place to finally call her own, adopts her.
Your donation today to our Sponsor a Pet Program will ensure that Old Baby and all the Sponsor animals, receive the medical care and compassion they need, while we find each animal their furever home.