Nuggie was surrendered at just a few weeks old and she was diagnosed with Megaesophagus, making it a dangerous road ahead for recovery!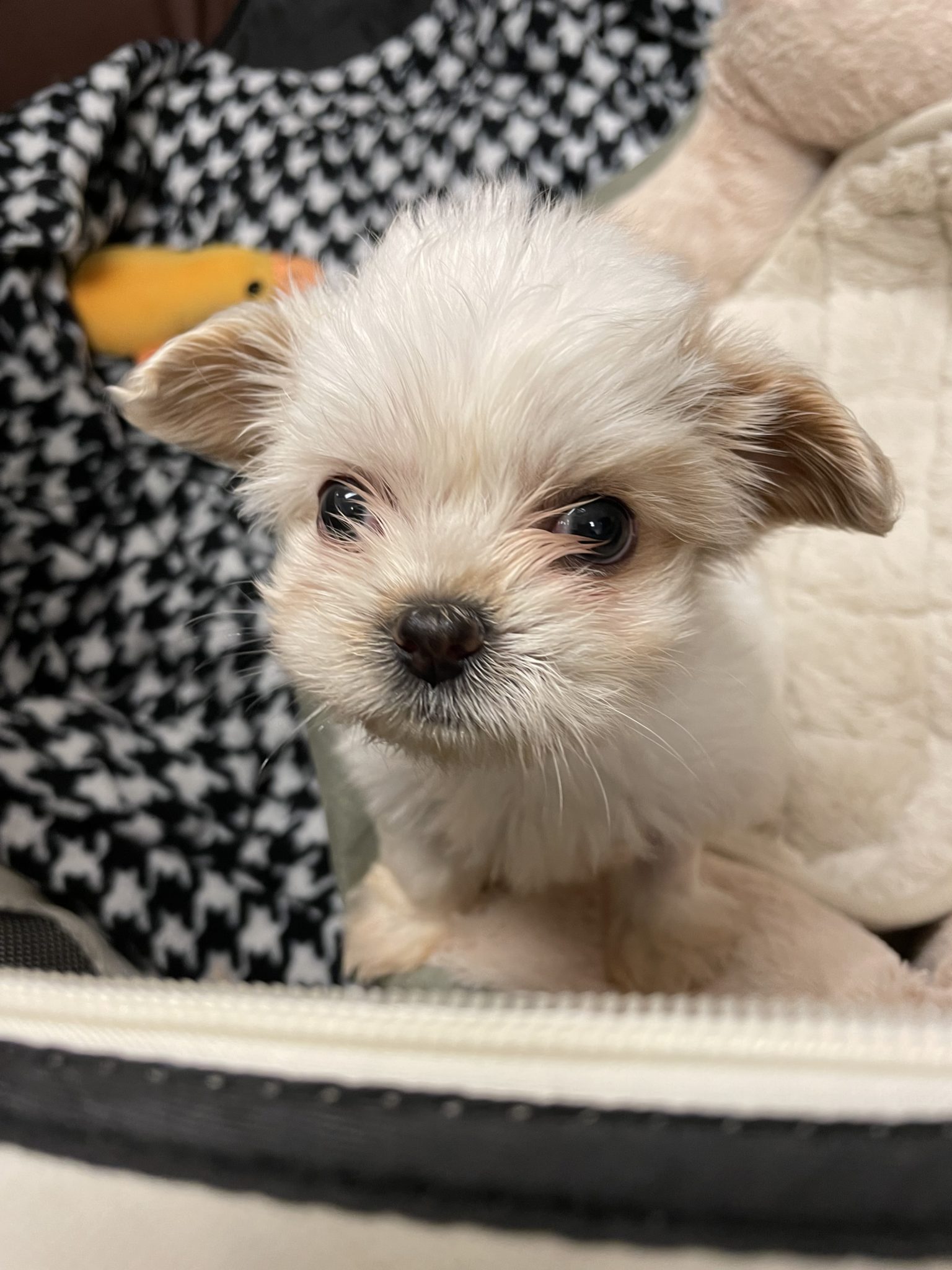 Nuggie's previous owners bought her from a person started selling the puppies they had at 6 weeks of age, which is too young to be adopted legally. Nuggie's owners were told that she would burp and spit up every once in a while, and she was also half the size of her siblings. When the new owners bought her, they started to feed her solid food which in turn got stuck in her esophagus and she started to choke. That is when she was brought to the vet clinic where they were able to save her life and diagnosed her with Mega.
Her family spent a lot of time and resources to save her, and we're confident that they could continue to care for her. Unfortunately, within 4 days the family decided they could not provide the best care for her and surrendered her to us the shelter. She is now being fostered by a staff member that has experience with mega and is providing the care. She eats a watered down high calorie wet food 4-5 times a day. She has to be fed with a syringe sitting up right and then be held at a 45-90 degree angle for 30 minutes. 
Your sponsorship will help us continue to care for Nuggie in her fragile state, giving her the best chance at surviving Megaesaphagus until she is healthy and ready for adoption.
Your donation today to our Sponsor a Pet Program will ensure that Nuggie, and all the Sponsor animals, receive the medical care and compassion they need, while we find each animal their furever home.