Moo is an 11 year old male who just went through serious dental work.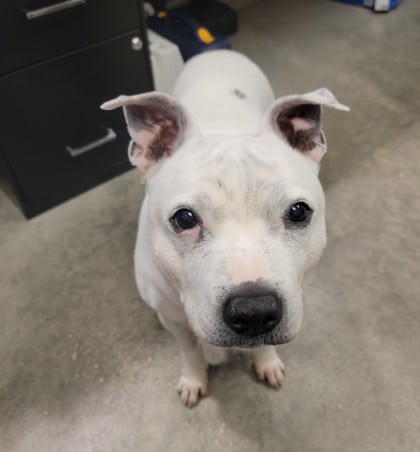 Moo was surrendered to us when his human began having health issues that caused continued and permanent memory loss, including forgetting that Moo lived with her. She loved Moo so much that she knew she could no longer provide a safe home for him so she brought him to us, knowing that we could.
And we will. It's what we do. Moo also had some dental issues that have now been remedied and it's made him feel like a new man!  Your sponsorship will give Moo the time he needs at our shelter until he's adopted by his new family, by providing him with food, medical care, and love from our staff.
Your donation today to our Sponsor a Pet Program will ensure that Moo, and all the Sponsor animals, receive the medical care and compassion they need, while we find each animal their furever home.