Momma was found as a stray wandering the streets of Marathon, clearly in a desperate state to find someone who cares.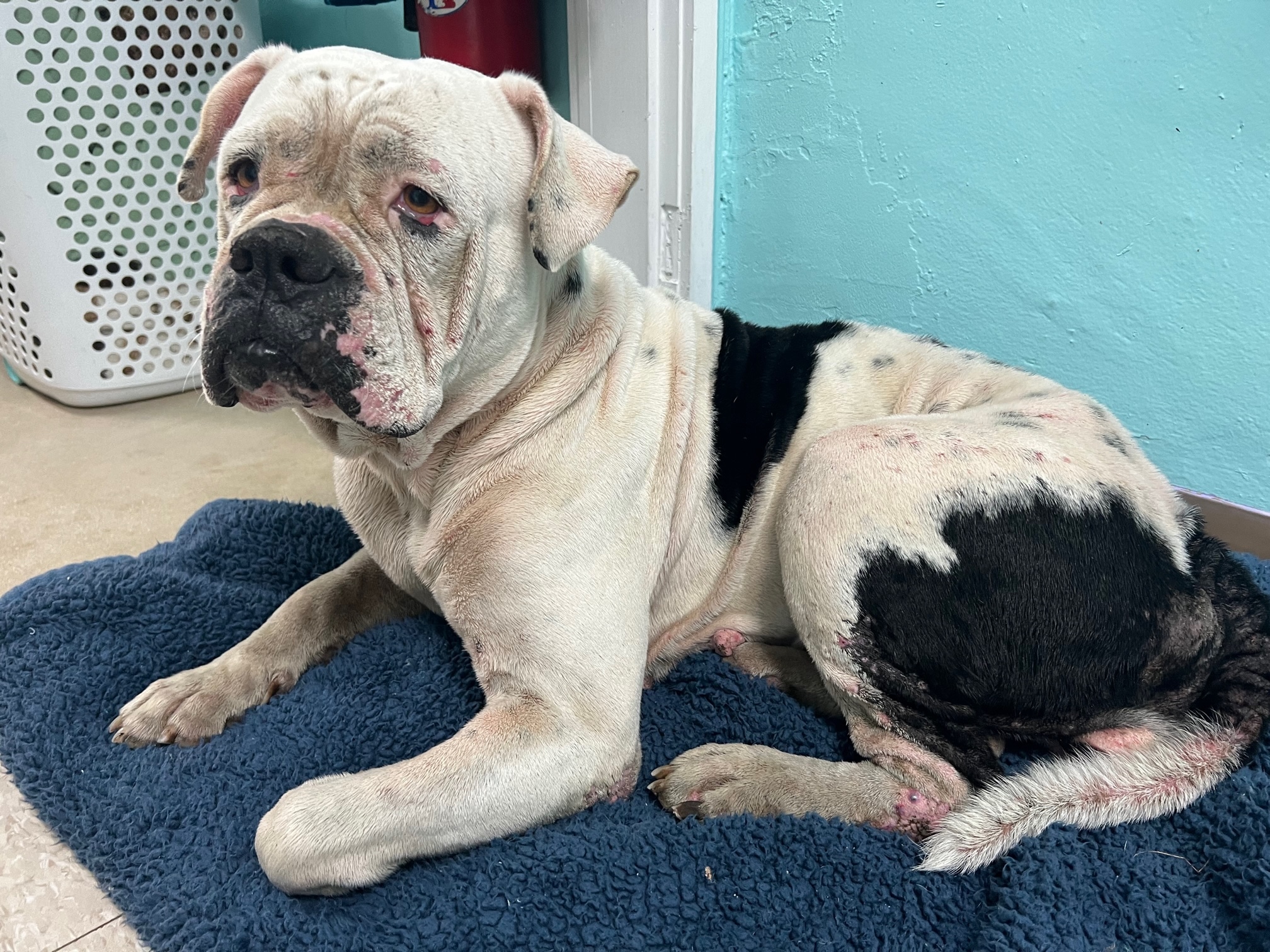 When Momma was found as a stray in Marathon, it appeared that she had many litters of puppies in the past, therefore she was named Momma. She was absolutely filthy and the staff didn't know she was even white underneath a thick gray coating of dirt. She was emaciated, and every rib and hip bone protruded from her frail body. Covered in bumps and sores, all we know is, Momma has had a very rough life.
Momma has a long, long way to go before she is able to be adopted while our Marathon team cares for her medical needs and gets her to a healthy state. Your sponsorship will help support Momma's medical needs and everyday care until we are able to find her a furever home.
Your donation today to our Sponsor a Pet Program will ensure that Momma, and all the Sponsor animals, receive the medical care and compassion they need, while we find each animal their furever home.