Milo, a special needs cat, has the personality of a kitten but skin issues of a senior.  Through trial and error, finding a solution to his medical needs is an extensive process.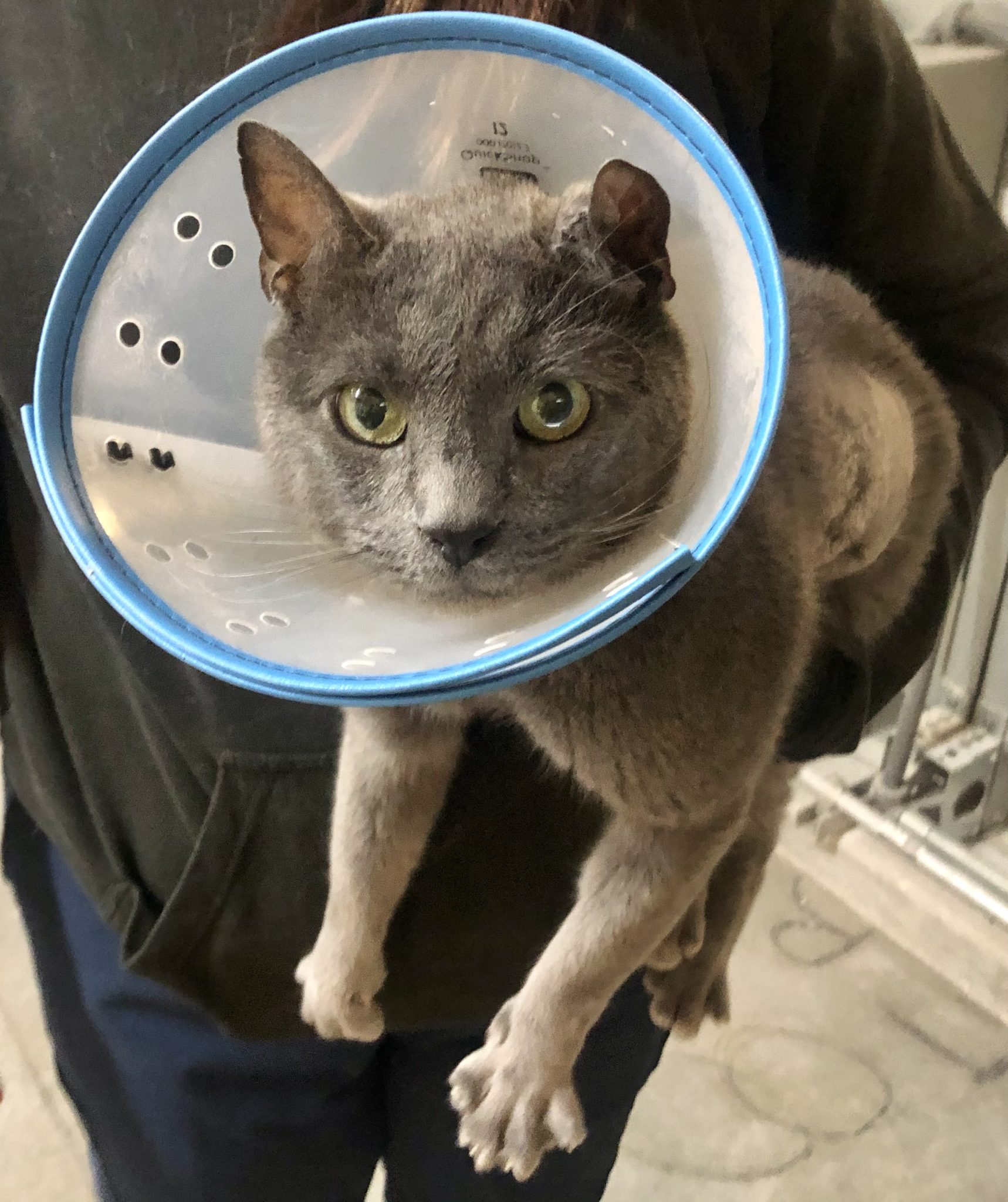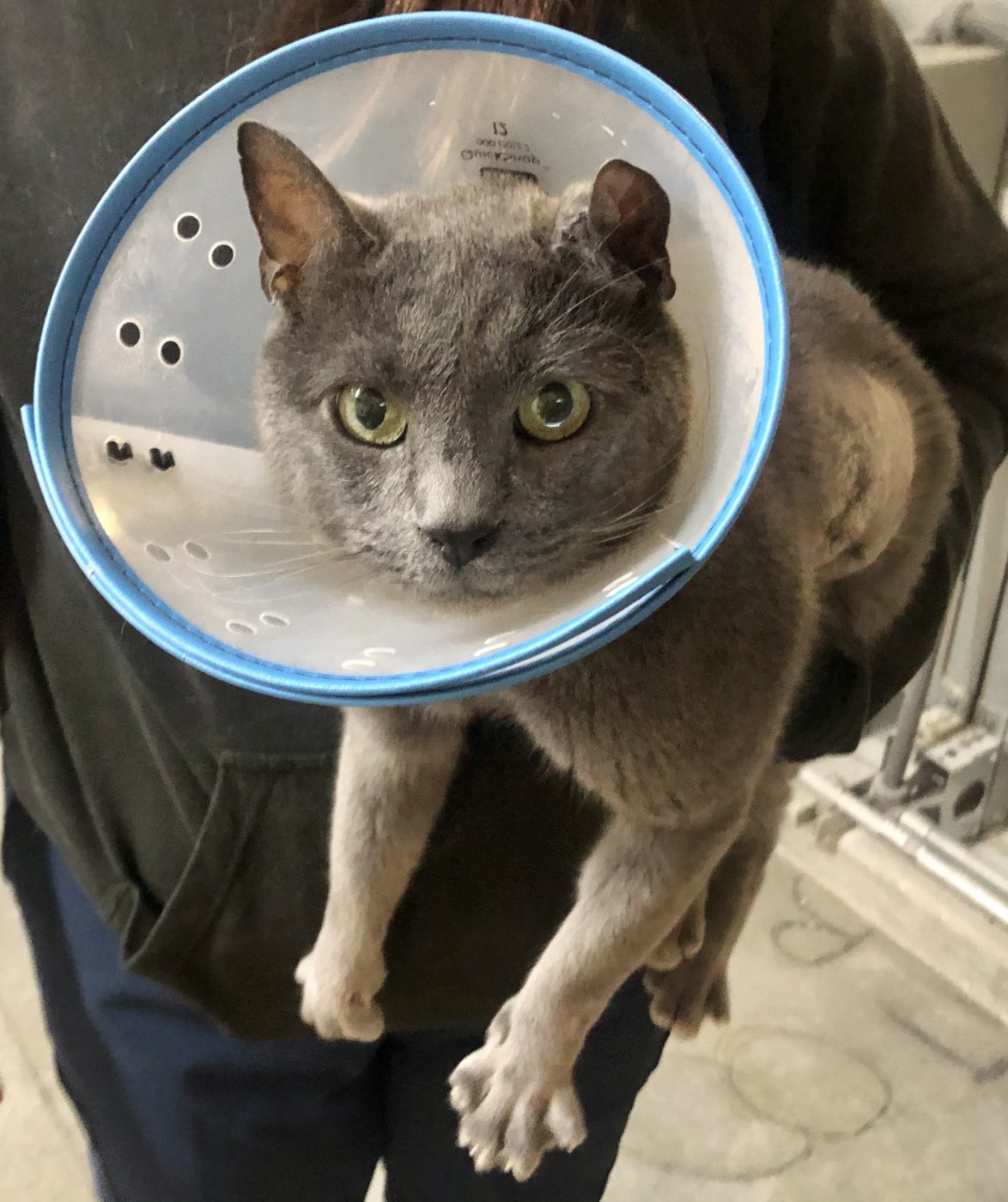 At 11 years young, Milo has an unknown skin condition which causes him to be extremely itchy and obsessively put out his own fur.  While we try to diagnose not only what the condition is, but also a solution, Milo has to wear a cone 24/7 to prevent him from removing all his hair. 
To help figure out the problem Milo eats special, costly food in case the root problem is food allergies as well as is on medications and has various medical work constantly done.  Throughout this all, Milo remains a sweet, affectionate kitty who purrs nonstop, will happily play with rambunctious kittens or curl up in your lap to take a nap. 
Your sponsorship will help us continue to evaluate Milo's condition, provide the special diet & medical treatment he requires, and maybe even find him some long sleeved outfits so he can live without the cone.  To help his future adopter keep Milo comfortable and healthy, he will be in our care until we can find a solution, and your donation will make a huge difference!
Your donation today to our Sponsor a Pet Program will ensure that Milo, and all the Sponsor animals, receive the medical care and compassion they need, while we find each animal their furever home.