Mamma was rescued by us just after giving birth in the Mangroves.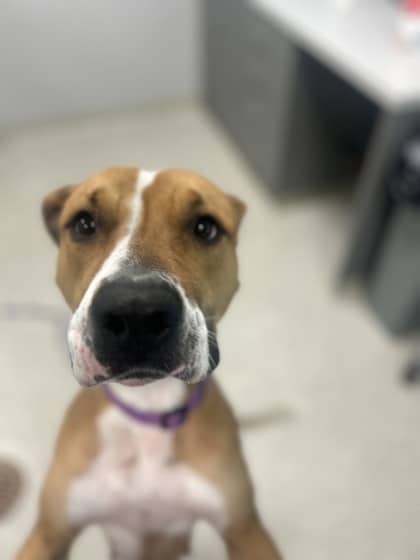 Mamma gave birth to her litter of puppies in the Mangroves next to a boat ramp on Stock Island.  We rescued her, and her puppies, ensuring that they received the best medical care, high nutrition food, socialization, and everything else this new family needed.  Mamma's puppies have all been adopted, and now it's her turn.  We will continue to care for Mamma for as long as it takes for her to find anew home.

Your sponsorship will help support Mamma's day to day needs while in our care and waiting for her furever home.
Your donation today to our Sponsor a Pet Program will ensure that Mamma and all the Sponsor animals, receive the medical care and compassion they need, while we find each animal their furever home.