In Lola's short life she has had 2 homes and been with our shelter for a year.  She continues to look for her furever home.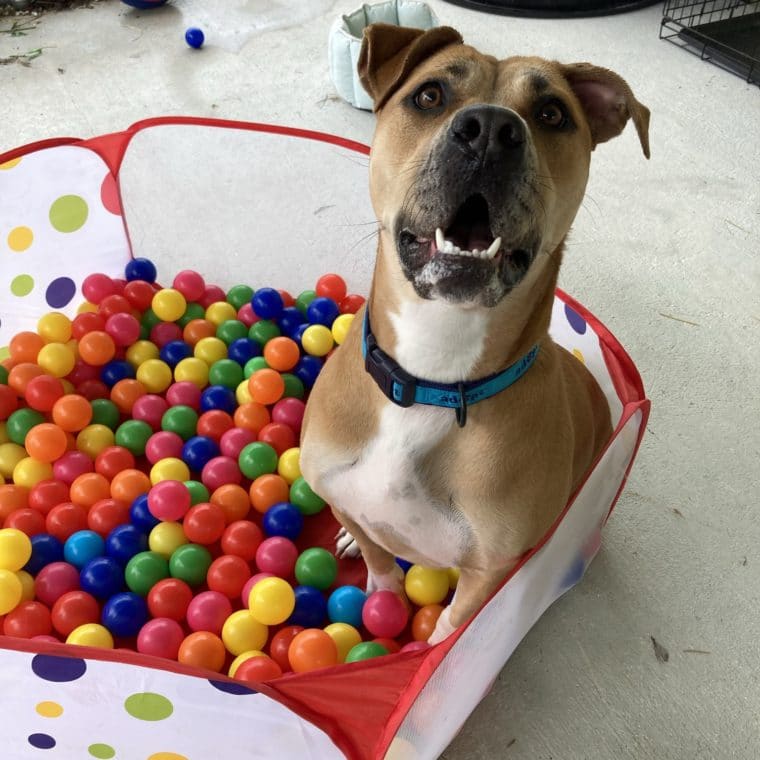 Lola's original family owned her for 4 months and then she was given to a family member. The second family could no longer keep her and surrendered her for adoption to our shelter at 8 months old.  In December 2021she has been here a year looking for her own furever home. She is very hyper but very sweet and just needs a family that is willing to take on an adolescent, bigger pup.
Your sponsorship can help pay for Lola's daily needs and medical care until she is able to find her furever home.
Your donation today to our Sponsor a Pet Program will ensure that Lola, and all the Sponsor animals, receive the medical care and compassion they need, while we find each animal their furever home.