Lele has had several homes and an unstable couple of years which led to needing additional behavior work.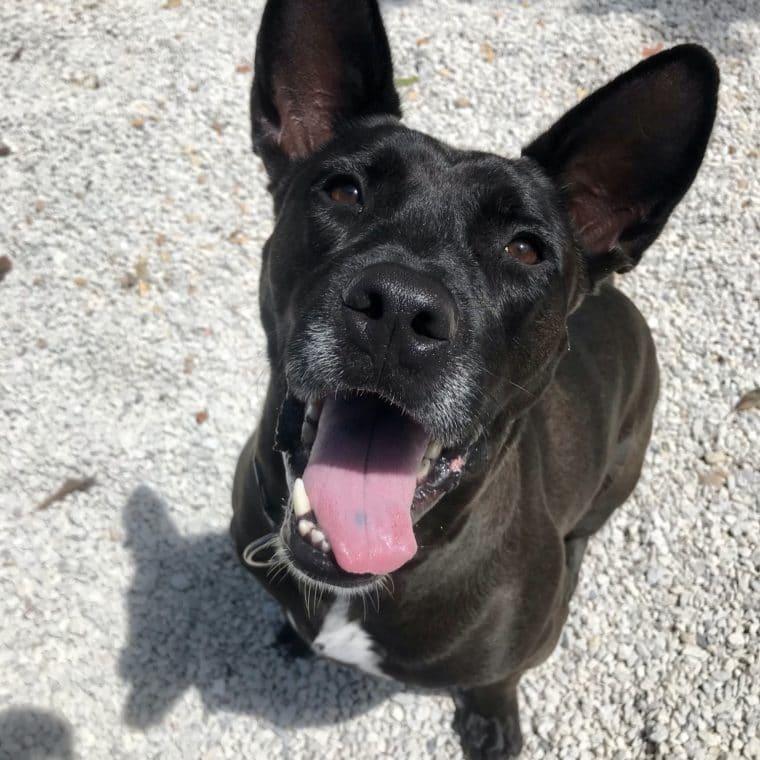 Lele's previous owners adopted her from a shelter in Miami. From the beginning they saw she had some behavior quirks that they were able to work with, but we aren't sure of her story before that in her short 3 year life. Unfortunately, the family is received orders to go overseas with the military and could not take Lele due to her behavior. She is high energy and doesn't do well with other dogs, so once again, her life has had a major change.
Lele is food motivated and definitely trainable, but she will need a solid, stable home that can dedicate the time and training she needs.  Your sponsorship will help give her that time and help us take care of her day to day needs while she waits for her family.
Your donation today to our Sponsor a Pet Program will ensure that Lele, and all the Sponsor animals, receive the medical care and compassion they need, while we find each animal their furever home.