Juju was abandoned when his owner was incarcerated and is on a long but hopeful road to a healthy recovery from being diagnosed Heartworm positve.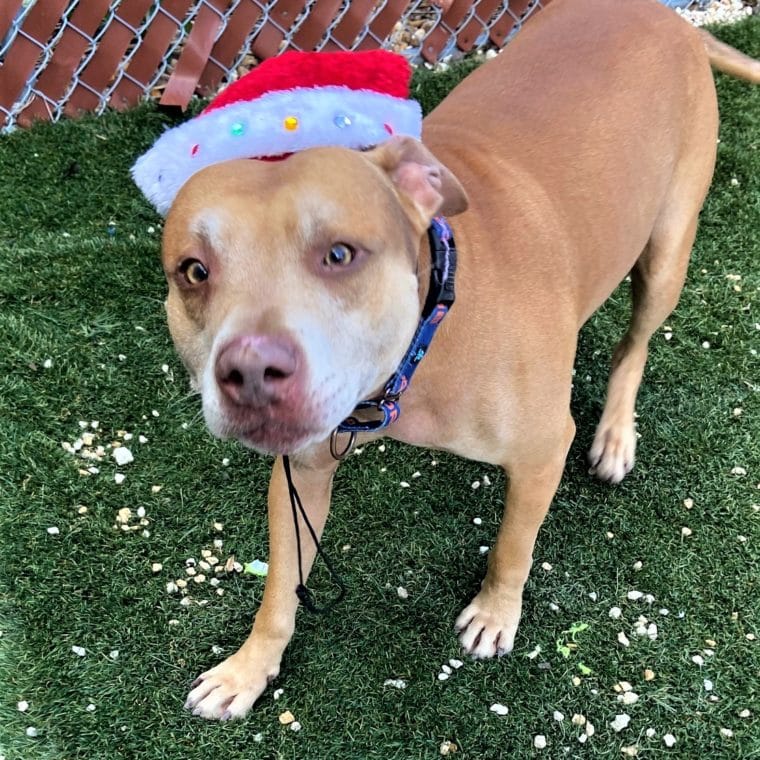 In early December 2020 Juju's owner was incarcerated and Juju arrived at our Marathon Campus. Sadly, his owner never came back for this sweet older gentleman. A routine procedure for all dogs that come into the Florida Keys SPCA is testing for heartworms, and we were all saddened that Juju not only tested positive, but would have to go through the lengthy, dangerous and expensive course of treatment.
Heartworms live inside the heart and the process to eliminate the worms can take as long as a year until he is fully recovered. During treatment, Juju is placed on a course of antibiotics, steroids and given injections in addition to needing to remain calm and quiet. Thankfully a wonderful foster stepped up and has been taking great care of Juju during this process so he has a safe place to recover, however the expenses will continue until Juju is Heartworm negative.
He's expected to receive his first of three immiticide injections in April 2021. Under the medical care of the team at Keys Animal Care Center, along with the love and support from his foster parents, and your sponsorship we are hopeful Juju will be completely recovered and ready for his furrever home by this summer! 
Your donation today to our Sponsor a Pet Program will ensure that Juju, and all the Sponsor animals, receive the medical care and compassion they need, while we find each animal their furever home.