Jamie was found as a stray cat, crying as loud as she could due to being in pain because of her medical conditions.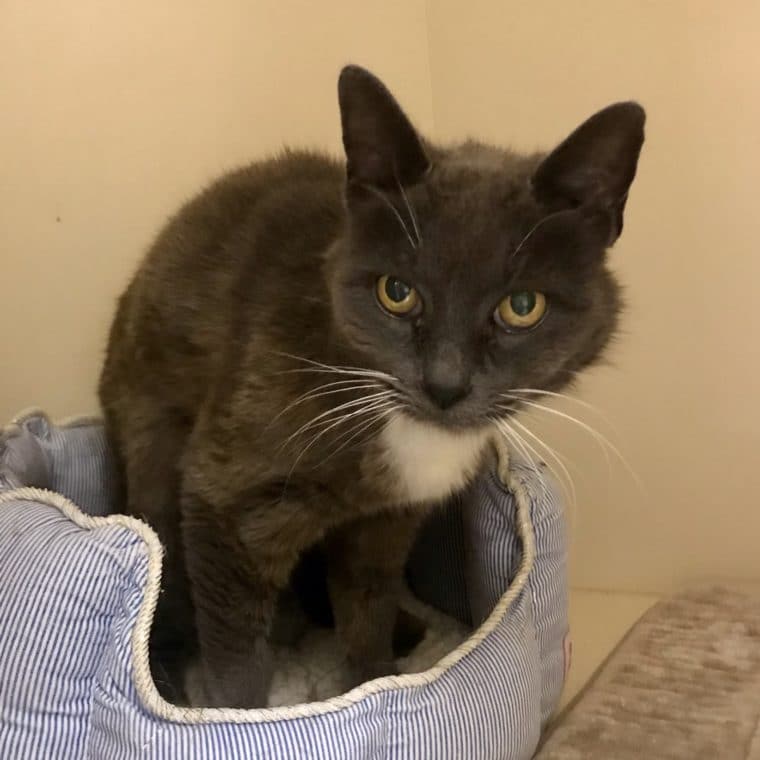 We responded to an Animal Control call about the loud cries from a cat.  Once we picked her up, we could tell she was not ok.  After being admitted to the ER clinic, they discovered she had hypertension, which is the same as having a massive headache all the time.  She was also diagnosed with hyperthyroidism.  Initially we thought she was blind, but after being on proper medication, she has her sight back and is on the mend to being a healthy cat.
Jamie is estimated to be 12 years old and with her current medical needs, she may be in our care for some time.  Your sponsorship can help provide her with her necessary medications, day to day needs, routine medical care and love until we find her furever home!
Your donation today to our Sponsor a Pet Program will ensure that Jamie, and all the Sponsor animals, receive the medical care and compassion they need, while we find each animal their furever home.