When Jackie was surrendered by her beloved owner who was too elderly to care for her any more, at 12 years old we began the uphill battle of making her feel safe.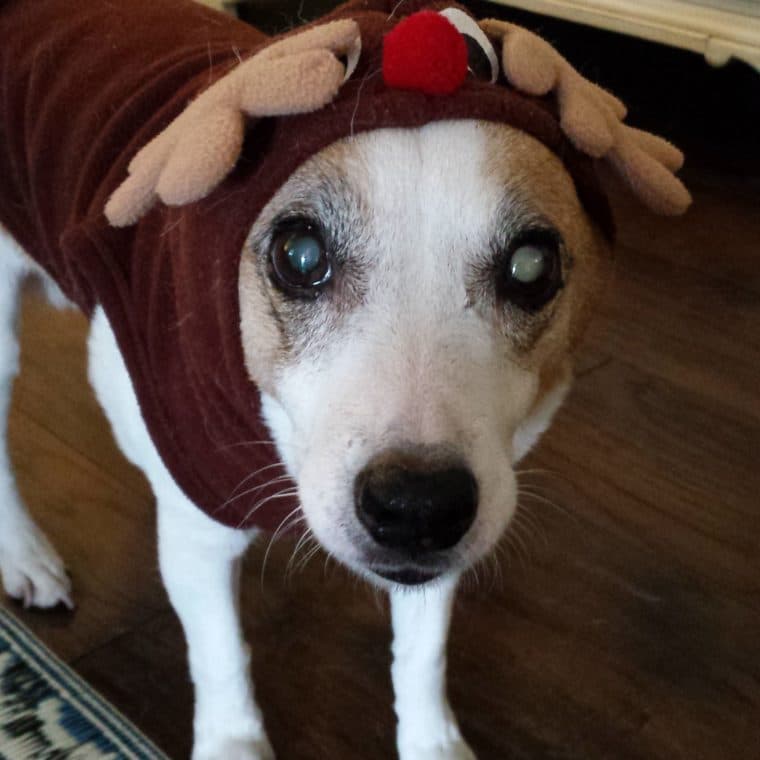 It broke our hearts when Jackie was brought into our shelter, leaving the only home she knew, because of circumstances beyond her control.  Her anxiety and loneliness overwhelmed her and was painful to watch as she did not rest day or night in her kennel for days. 
When a wonderful volunteer offered to foster her, we were so grateful!  Her behavior, anxiety and life greatly improved.  But, with senior pups there can be additional medical costs and she was recently diagnosed with painful, infected teeth, needing a dental and future dental care.  Your sponsorship will help care for Jackie's future medical needs while we keep her safe and healthy in her golden years!
Your donation today to our Sponsor a Pet Program will ensure that Jackie, and all the Sponsor animals, receive the medical care and compassion they need, while we find each animal their furever home.