Isabella is an extremely misunderstood kitty and has been waiting for 2 years for a family to call her own!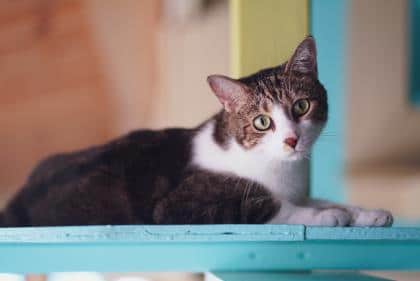 Isabella was surrendered over two years ago when her owner moved into housing that didn't allow cats and Isabella has had a rough go at transitioning into shelter life. At first, she was down right unhappy. She let everyone know that life wasn't fair and she wasn't having it. It took a lot of time, patience and eventually the freedom of the Catio for Isabella to settle in.
She's the definition of "I can touch you, but don't touch me!" She awkwardly seeks affection, but almost always rejects it. She's a complicated kitty searching for the person or family that will truly understand her. It's been over 900 days since Isabella has been at our Marathon Campus, your sponsorship will help provide Isabella all the food, medicine, love and care she needs until the right family, who understands her unique ways comes along to adopt her. 


Your donation today to our Sponsor a Pet Program will ensure that Isabella, and all the Sponsor animals, receive the medical care and compassion they need, while we find each animal their furever home.