Helena came from a hoarding case that we were hopeful, but hesitant for all the cats involved.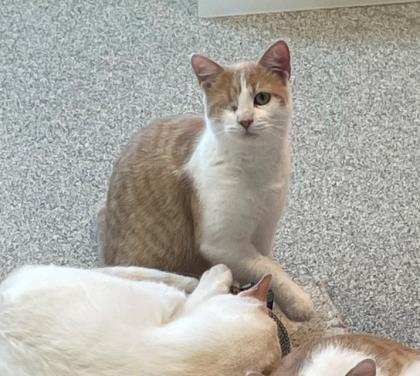 Helen was part of a hoarding case where 25 cats all lived in a small home. Despite these undesirable circumstances, Helena and the other cats were in decent health. Helena was already missing her eye when we brought all the cats to the shelter but the socket needed to be cleaned out and closed, which we took care of.  She is one of the shyer cats that came from the group, but is warming up slowly to the staff and volunteers. 
Your sponsorship will help us continue to care for Helena while she is socialized, and her day to day needs until she find a furever home!
Your donation today to our Sponsor a Pet Program will ensure that Helena and all the Sponsor animals, receive the medical care and compassion they need, while we find each animal their furever home.