Doodle is a Senior cat with lots of love to give.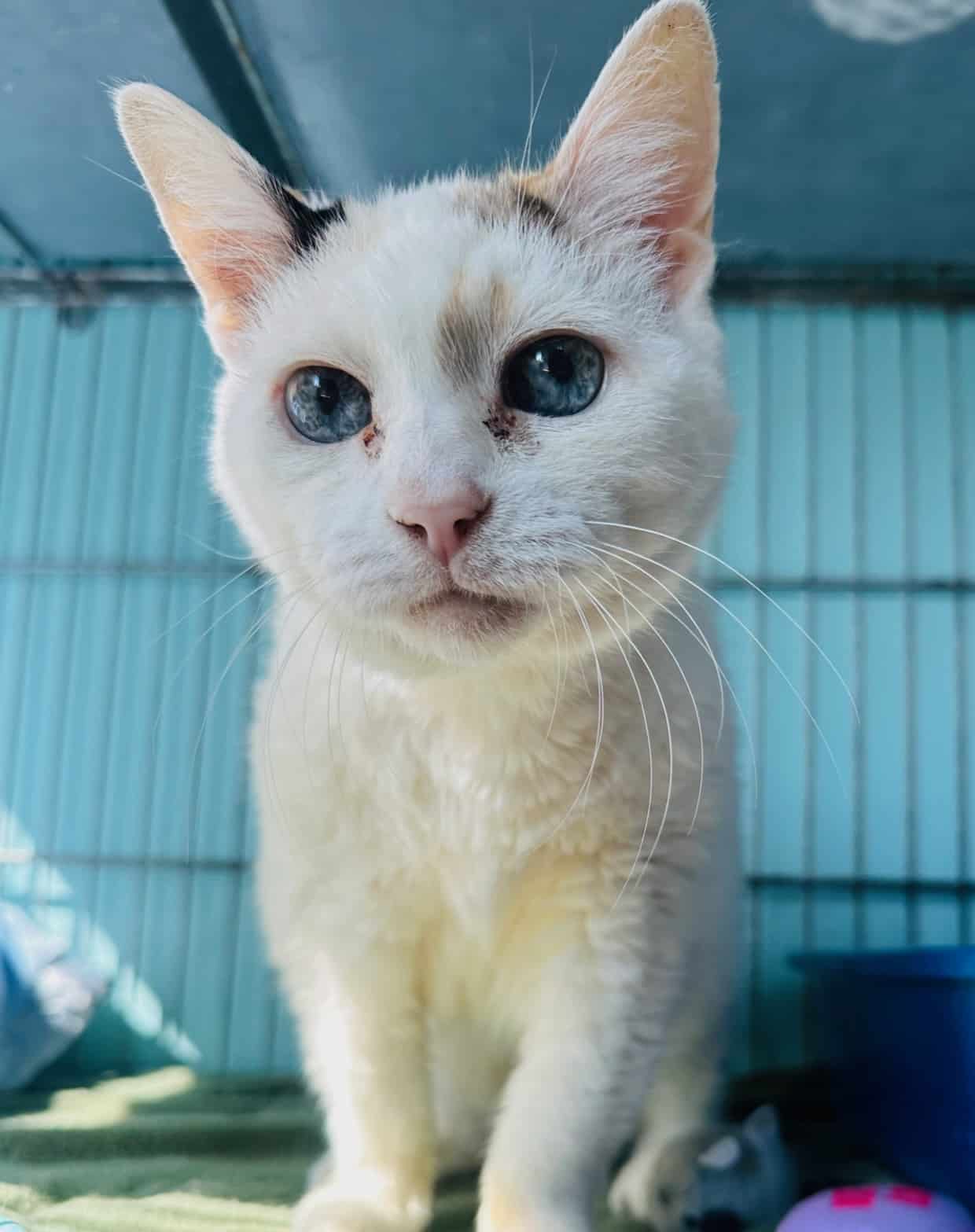 At twelve years old Doodle, a sweet senior, recently joined our Marathon Campus when her owner sadly passed away. Every animal that enters our care is examined by our Veterinary team and our older pets have senior bloodwork sent out to the lab to ensure that everyone in our care is healthy, and any medical issues are being addressed. Through this bloodwork, we found out that Doodle has a very common diagnosis in senior cats, kidney disease. 30% of all cats over the age of 10 have kidney disease, and cats with the diagnosis can still live long, happy lives. Doodle will need a special kidney diet, and supplemental fluids for the remainder of her life.
Doodle is a beautiful, affectionate kitty with plenty of love to give to a family who can provide her the medical support she needs. To assist her forever family, Doodle is part of our Golden Paw Project, meaning her adoption fee is waived and her adoptive family will receive a complimentary wellness exam at our Key West Dogwood Clinic and discounted services for life. Your Sponsorship will allow us to care for Doodle's special needs until she finds her furever family.
Your donation today to our Sponsor a Pet Program will ensure that Doodle, and all the Sponsor animals, receive the medical care and compassion they need, while we find each animal their furever home.