Dimple was a stray cat that at one point during the first year of her life she was trapped, spayed and released. Then, 4 years ago, she was brought to us again.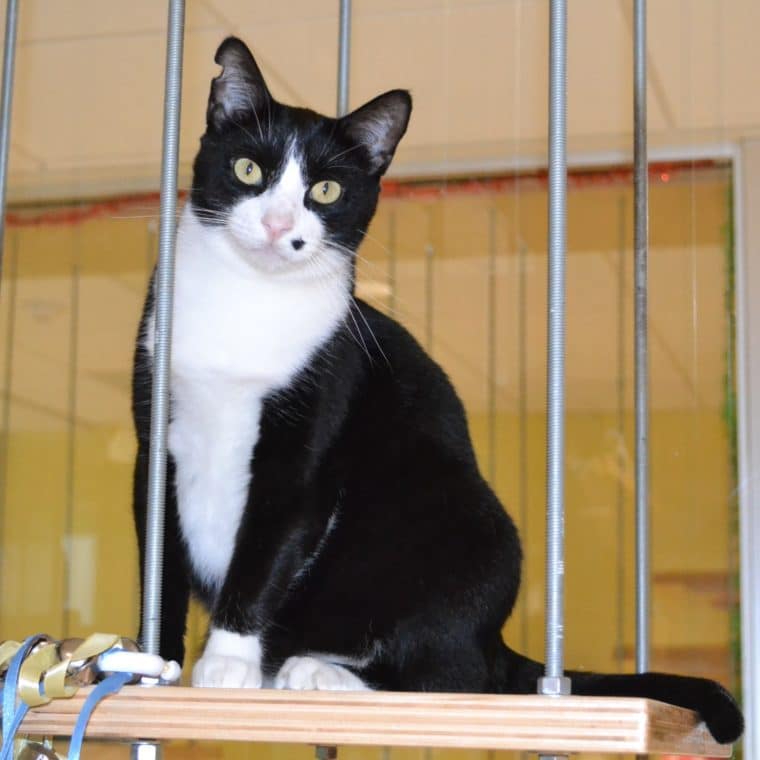 Dimple was found as a stray cat with clipped ear, meaning she most likely had been to our shelter before.  In 2018 she was brought off the streets to find a furever home, but because so much of the beginning of her life she was not socialized, she finds more comfort in cats than humans.  She has a best friend named Penny, but stays at a distance to potential adopters.  While we think a home for Dimple will come, it may take time before she is ready.
Your sponsorship will help continue to care for Dimple's day to day needs while she waits for her new family and will give her time to wait at our shelter.
Your donation today to our Sponsor a Pet Program will ensure that Dimple, and all the Sponsor animals, receive the medical care and compassion they need, while we find each animal their furever home.