Coco was surrendered at our Marathon Campus, extremely frightened and helpless looking for someone to try to understand what she was going through.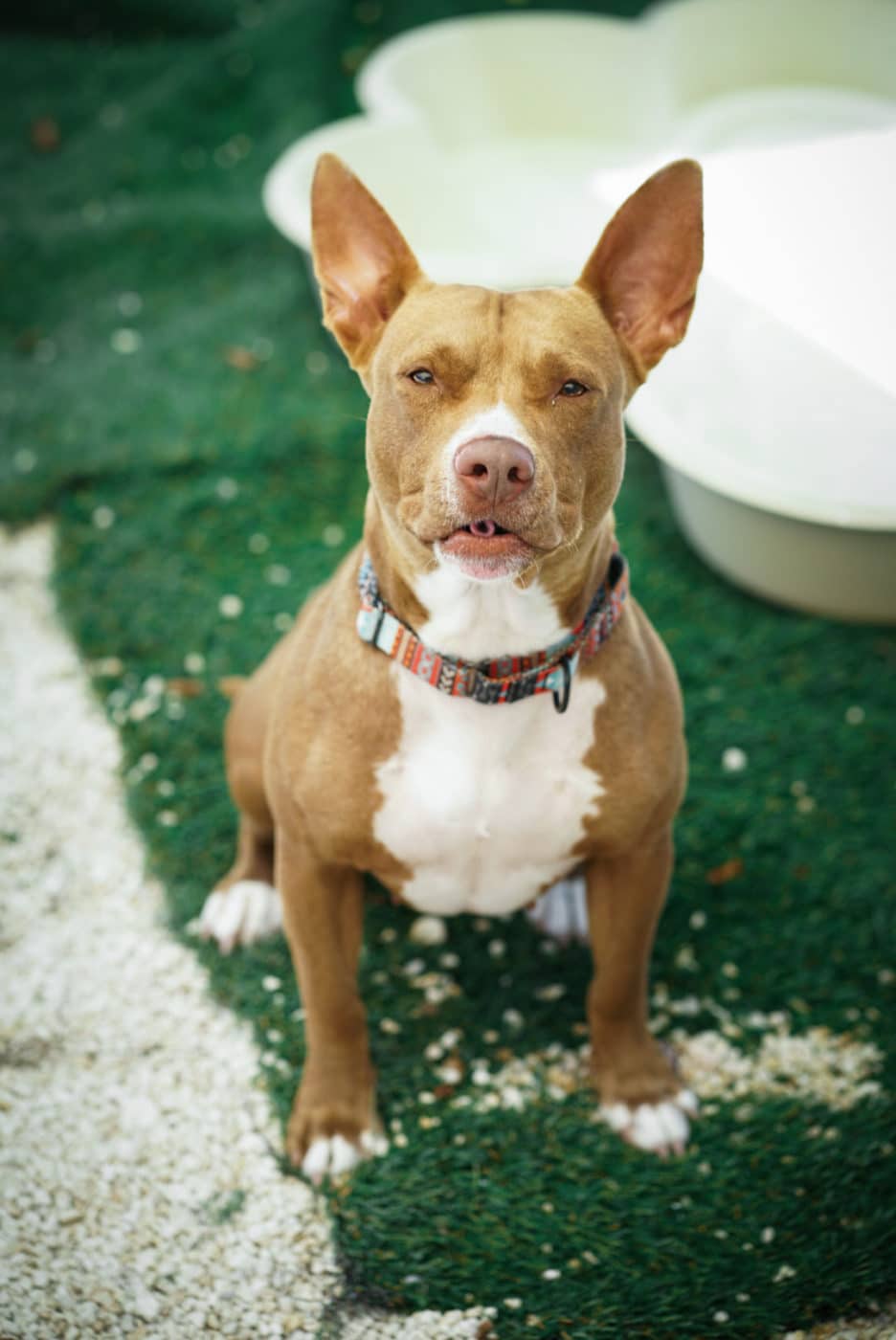 When Coco was brought to our shelter, while she still showed signs of stress from her past life, including being very anxious and a lack of trust for strangers, she is learning how to come out of her shell to become someone's new best friend. Now that she has been in our care for 6 months, and we have learned more about Coco's needs, she is responsive to training, learning new commands, going for long walks, chasing lizards in the yard and what works for her and her future human.
While Coco's personality has come through and we feel confident she is ready for a new home, larger dogs and Pitbull mixes tend to take longer to find homes.  As our longest dog resident, we know it may take a while to find Coco a family, and your sponsorship can allow us to continue giving her the love and care that she needs. Sponsoring helps to cover the on-going cost of caring for Coco at the shelter.
Your donation today to our Sponsor a Pet Program will ensure that Coco, and all the Sponsor animals, receive the medical care and compassion they need, while we find each animal their furever home.