Capricorn has been in our care for over a year after being found as a stray cat with no one claiming him.  He is smart & social, but hasn't found a home yet.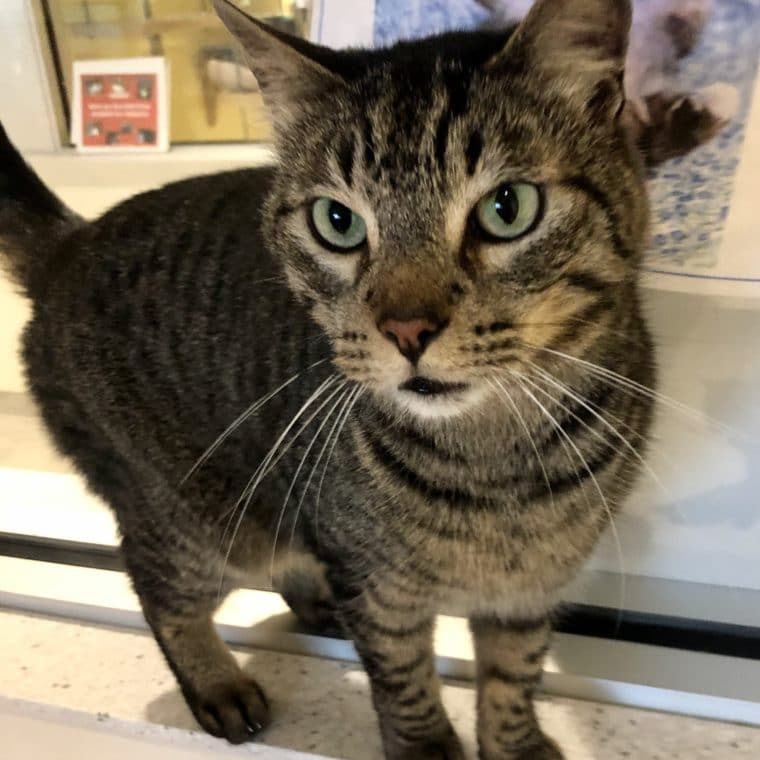 When Capricorn came into us a year ago from living without a home, it was evident the way to his heart was treats and yummy food.  He was so focused, we have taught him how to Hi-Five and other tricks that would make him a very adoptable cat.  Unfortunately he doesn't get along well with other kittys and loves to tower over them in the adoption rooms, causing him to wait for his new family a little longer. 
While we try to find a great home that will fit Capricorn's fun, engaged personality, your sponsorship will continue to support all the treats he consumes as well as his everyday needs.
Your donation today to our Sponsor a Pet Program will ensure that Capricorn, and all the Sponsor animals, receive the medical care and compassion they need, while we find each animal their furever home.