Bunnie the bunny was surrendered to us in August 2021 due to her owner's housing issues and has been waiting for a home ever since.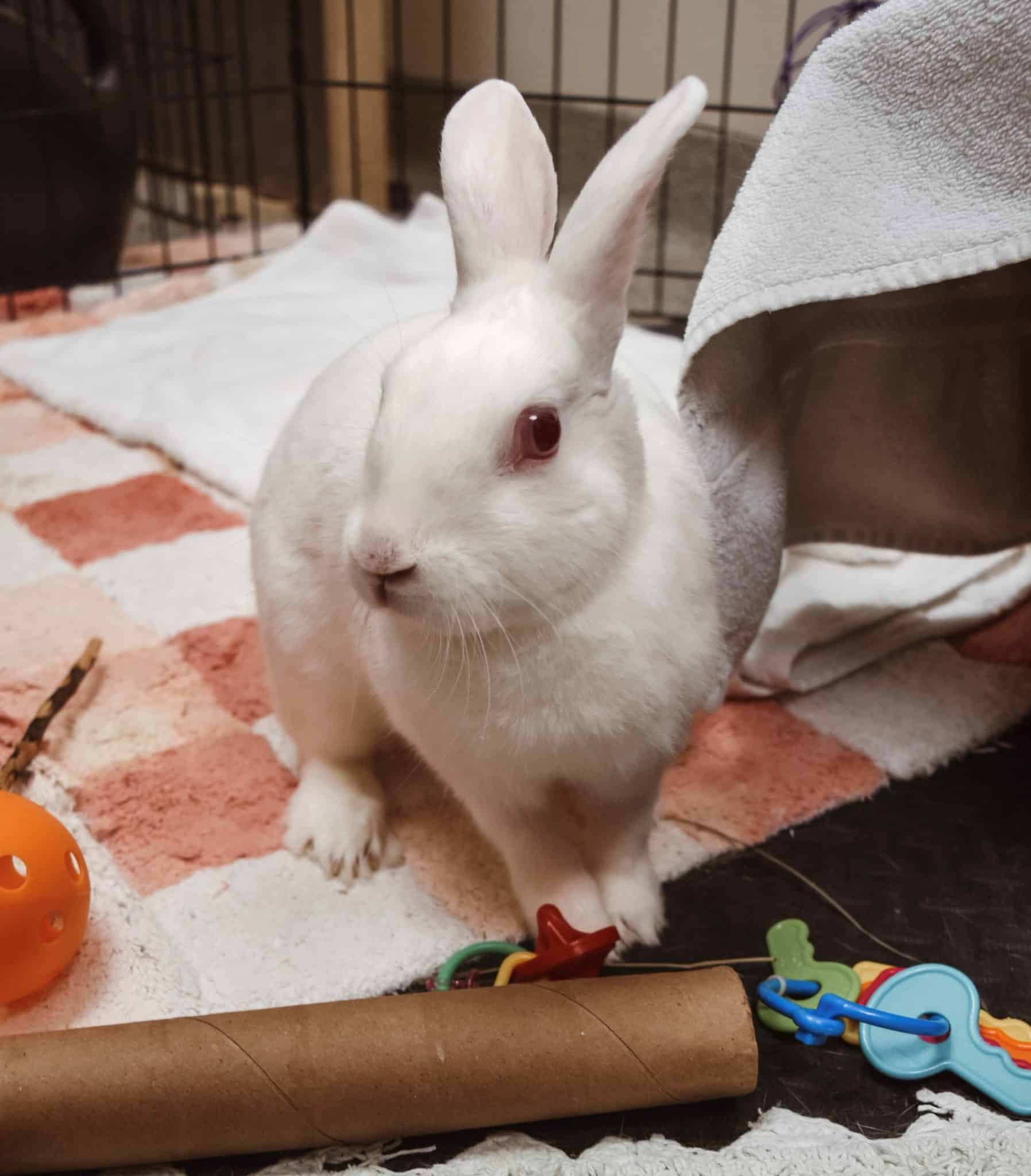 Bunnie, like most rabbits that are surrendered to our shelter, is finding herself having to adapt to a smaller space and completely new environment. Because most individuals do not understand the amount of care, space and enrichment a rabbit needs, rabbits often find themselves in our shelter for long periods of time.  Our dedicated staff and volunteers make sure Bunnie, and the other rabbits looking for homes, receive the best care we can possibly give them, but essentially a loving family would be the best solution!
Due to the fact that our shelter can have 10-20 rabbits at any time available for adoption, Bunnie may stay with us for quite some time.  She's outgoing, sweet and full of personality, and ready for a permanent home.  Until then, your sponsorship will pay for Bunnie's day-to-day needs, enrichment and medical care.
Your donation today to our Sponsor a Pet Program will ensure that Bunnie, and all the Sponsor animals, receive the medical care and compassion they need, while we find each animal their furever home.