Bob & Gene are 2 of 15 rats that were surrendered to our Key West Campus at the same time, creating an immediate need for help.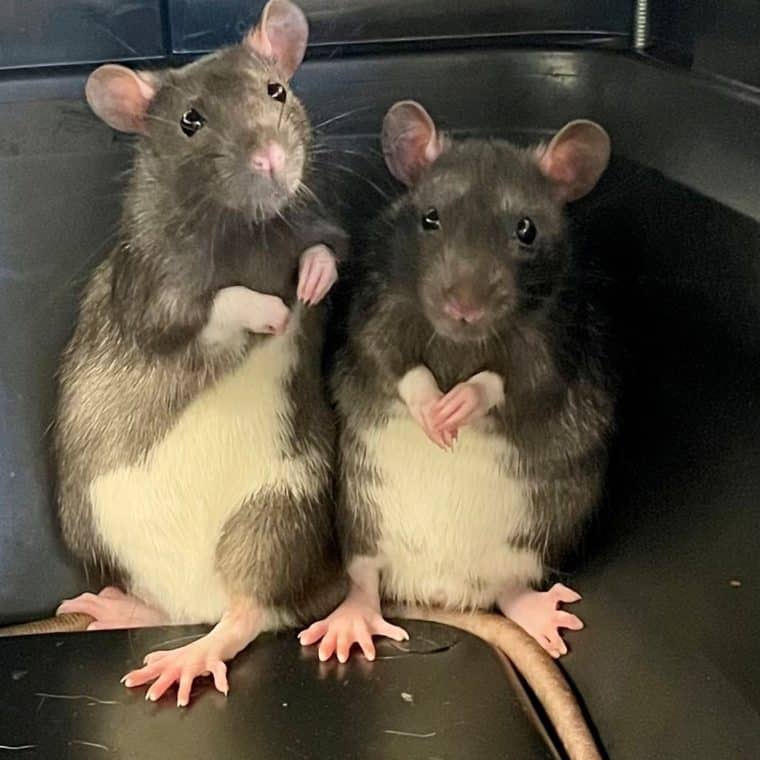 Bob & Gene were part of a family where 2 rats had babies, they grew up and became overwhelming to manage. While rats can make great pets, they aren't typically thought of as pets, which can make them harder to adopt. They are affectionate and intelligent animals that often will bond quickly with their owners and easily learn new tricks. They are very social and love the companionship of each other. While we are looking to continuously educate the benefits of owning a rat as a pet, it will more than likely take time before they all find families.

Your sponsorship will help support Bob & Gene's day to day needs while in our care, along with all their siblings, and waiting for their furever home.
Your donation today to our Sponsor a Pet Program will ensure that Bob & Gene and all the Sponsor animals, receive the medical care and compassion they need, while we find each animal their furever home.