Bella arrived at our shelter, frightened and unaware of what was safe and what was not.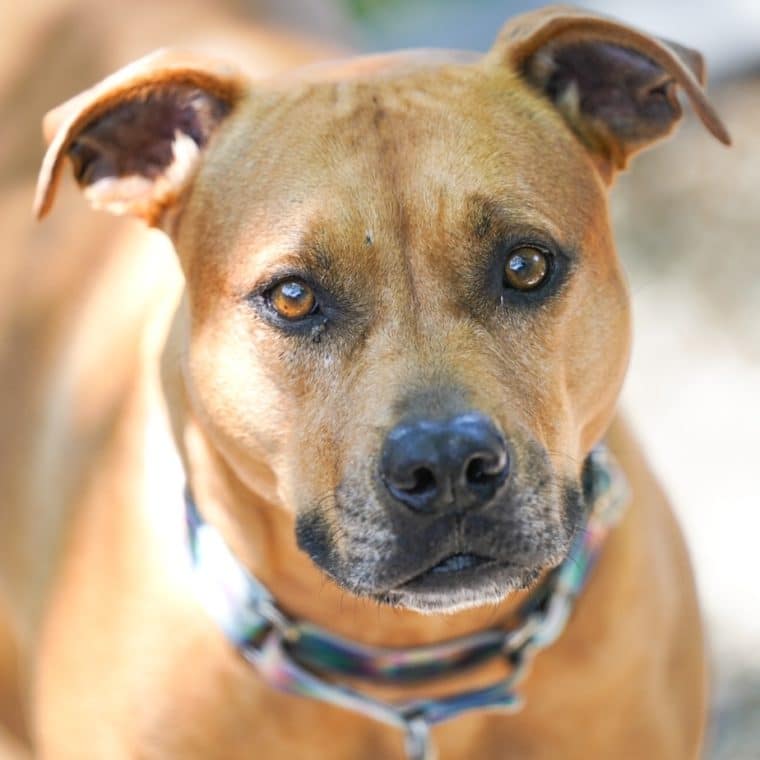 Bella has had a difficult first six years of her life. She arrived at our Marathon Campus in our overnight pen with a note that said "I'm afraid of loud noises and thunderstorms." Having no clue where she came from, she was adopted soon after she arrived in 2019, but later returned due to her anxiety. Despite many over the counter treatments like Thundershirts, calming treats and music, life in a shelter can be scary for any animal, and our Veterinarian determined that it would be best for Bella to be on medications for her anxiety to keep her comfortable.
Having been with us a second time, since April of 2022, sponsoring Bella will help cover the cost of her daily medications she needs to feel calm and comfortable until the right family comes along to adopt her.
Your donation today to our Sponsor a Pet Program will ensure that Bella, and all the Sponsor animals, receive the medical care and compassion they need, while we find each animal their furever home.