Baker was found roaming the streets with severe health conditions and not a lot of options.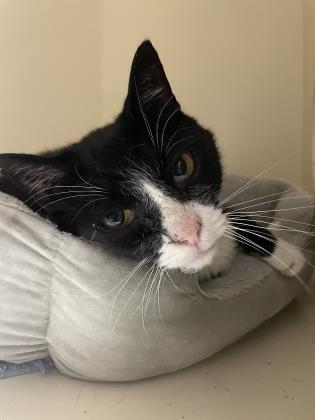 Baker is a senior found as a stray with a severe mouth infection and was diagnosed as FIV positive.  Because he is a FIV positive cat, he cannot integrate into the free roam rooms at our shelter due to the risk of spreading it to other cats, and giving him less exposure to adopters.  As well, he would need a home where he is the only cat, which can limit his options.  We are confident we will find a family who is ready to keep Baker inside and who loves an affectionate, happy, couch buddy, but it may take a little longer than normal due to his needs.
Your sponsorship will help us to care for Bakers's day to day needs and medical requirements until he finds his furever home!
Your donation today to our Sponsor a Pet Program will ensure that Baker and all the Sponsor animals, receive the medical care and compassion they need, while we find each animal their furever home.