Asta and Yuno are two little piggies who want to go wee, wee, wee, all the way home.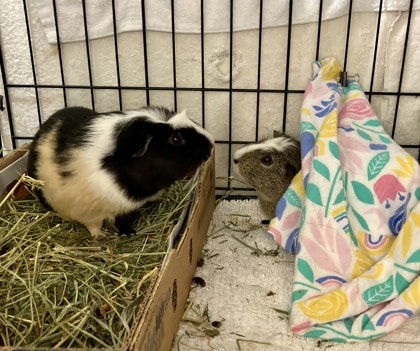 Asta and Yuno are a bonded pair who must be adopted together to keep their friendship and happiness intact. These 1 year old, male Guinea Pigs are fairly new to our Key West Campus and are patiently waiting for their furever home! They are happy little pigs, but will need to get to know you once in the home before completely coming out of their shell.
Your Sponsorship allows us to maintain a healthy habitat for this pair of friends until they find their forever home.
Your donation today to our Sponsor a Pet Program will ensure that Asta and Yuno, and all the Sponsor animals, receive the medical care and compassion they need, while we find each animal their furever home.