Ashe is looking for somebunny to love.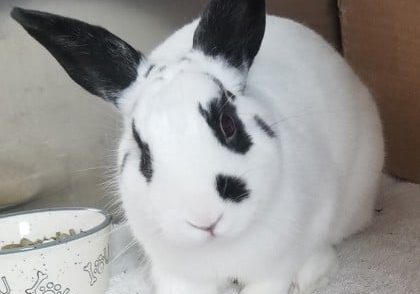 Ashe is a white and charcoal bunny who has been with us at our Key West Campus since St. Patrick's Day, 3/17/2022. While we are lucky to be able to provide care for her, Ashe is still waiting for the proverbial pot of gold at the end of the rainbow - a forever family.
Waiting for a furever home can take time.  Your Sponsorship allows us to care for Ashe until her perfect match can be made, no matter how long it may take. 
Your donation today to our Sponsor a Pet Program will ensure that Ashe, and all the Sponsor animals, receive the medical care and compassion they need, while we find each animal their furever home.