Thank you for being a part of the inaugural King & Queen Campaign to benefit the animals of the Florida Keys SPCA.
Learn about how you can support the animals of the Florida Keys SPCA through Ben for King's Campaign below!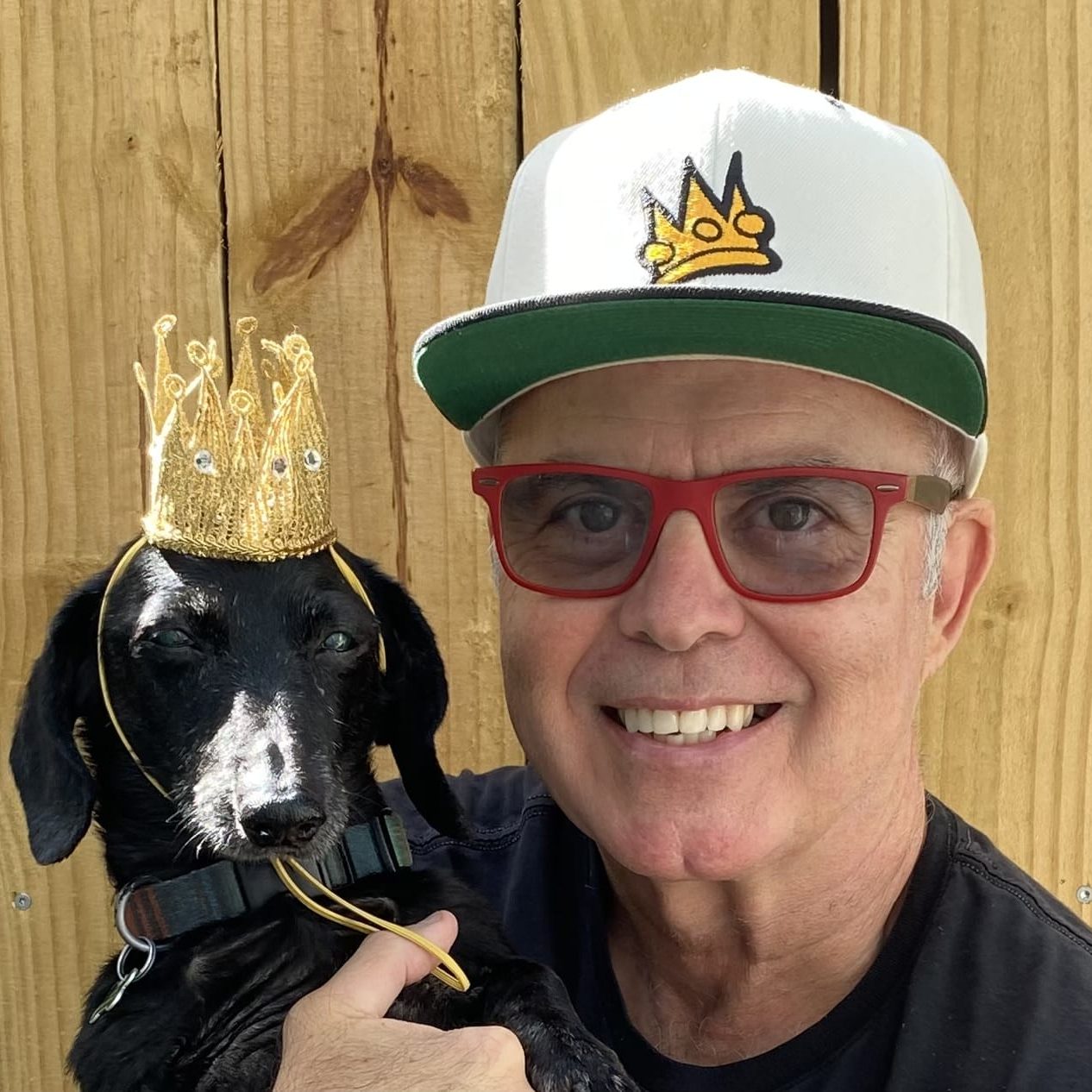 Meet Ben Hennington:
Ben Hennington is not new to raising money for the community.
He is the founder of the Sunset Social Drinking Club (SSDC), Wienerpalooza and co-founder of POSH (Paws Often Steal Hearts), which all champion the welfare of shelter animals and finding forever homes for our furry friends.  Ben is a Key West transplant displaced by Hurricane Katrina and spent over 2 decades living in the lower Garden District & Bayou St. John in New Orleans.  
Ben is an avid Key West socialite and in his spare time leading the SSDC, his hobby, which is a charitable organization that gives back as much as possible to the community that they are a part of.  To date, the SSDC has helped raise over $150K for the FKSPCA and over $300K in total for other local charities.
When Ben is not actively volunteering & assisting in community endeavors and business aspirations, you can find Ben in his "office" in the back room of Shots & Giggles working on a project.
Ben has a residence in both of his favorite cities, claiming dual citizenship.  He is living, not dreaming his best life.
To Donate directly to Ben Hennington's campaign for King, see his list of events to participate in or complete the donation information below!
Contact Tiffany at tiffany@fkspca.org or 305-294-4857 for questions!
Ben Hennington for King Events:
Ongoing- Big Ben's Online Auction

Go to Ben4king.com to access giant silent auction with something for everyone.
Instant emails and/or text messages will keep you up to date on items bid on.

Saturday 9/9

Heaven and Hell: A Night of Sin and Salvation, 7-10pm @ Tattoos & Scars/Shots & Giggles, Corner of Greene & Ann Street
Drink Specials, Door Prizes, Staycation Raffle, Costumes Encouraged

Sunday 9/10

Drag Queen Bingo, 5pm @ 22&Co, 504 Angela Street

Saturday 9/23

Royal Pets of Fantasy Fest, 6-9pm @ Hank's Hair of the Dog Saloon, 409 Caroline Street
$10 Entrance Fee includes 1 drink ticket and $5 vote for your favorite furry friend.
For details on how to make your pet Royalty go to Ben4King.com

Thursday 9/28

Vibrator Races, 6pm @ Mary Ellen's Bar, 420 Appelrouth Street
Purchase Tickets by clicking HERE

Saturday 9/30- PART 1

Ultimate Barbie...and Ken Bar Crawl, 4-6pm @ Lower Duval Bars (Bar List TBA!)
$40 Tickets include party favors, Barbie theme drinks,  and prizes for best dressed/costumes.
Purchase Tickets HERE

Saturday 9/30- PART 2

Pre-POSH Margarita Party, 6-9pm @ Smokin' Tuna, 4 Charles Street.
Live Entertainment provide by Smokin' Tuna and Mile 0 Fest

Sunday 10/1

Let the Good Times Boil- A Sandbar Low Country Boil sponsored by Fury, 9:30am-1:30pm @ Departing on Fury Boat from corner of Greene & Elizabeth
$150 Ticket includes Half Day Private Charter to secluded sandbar, shrimp boil, beer, wine and drinks.
Purchase tickets HERE.
Sunset Social Drinking Club Members Purchase Tickets HERE

Thursday 10/12