Hot Diggity Dog of the Month!
Payton Rose is Still Looking for Her New Family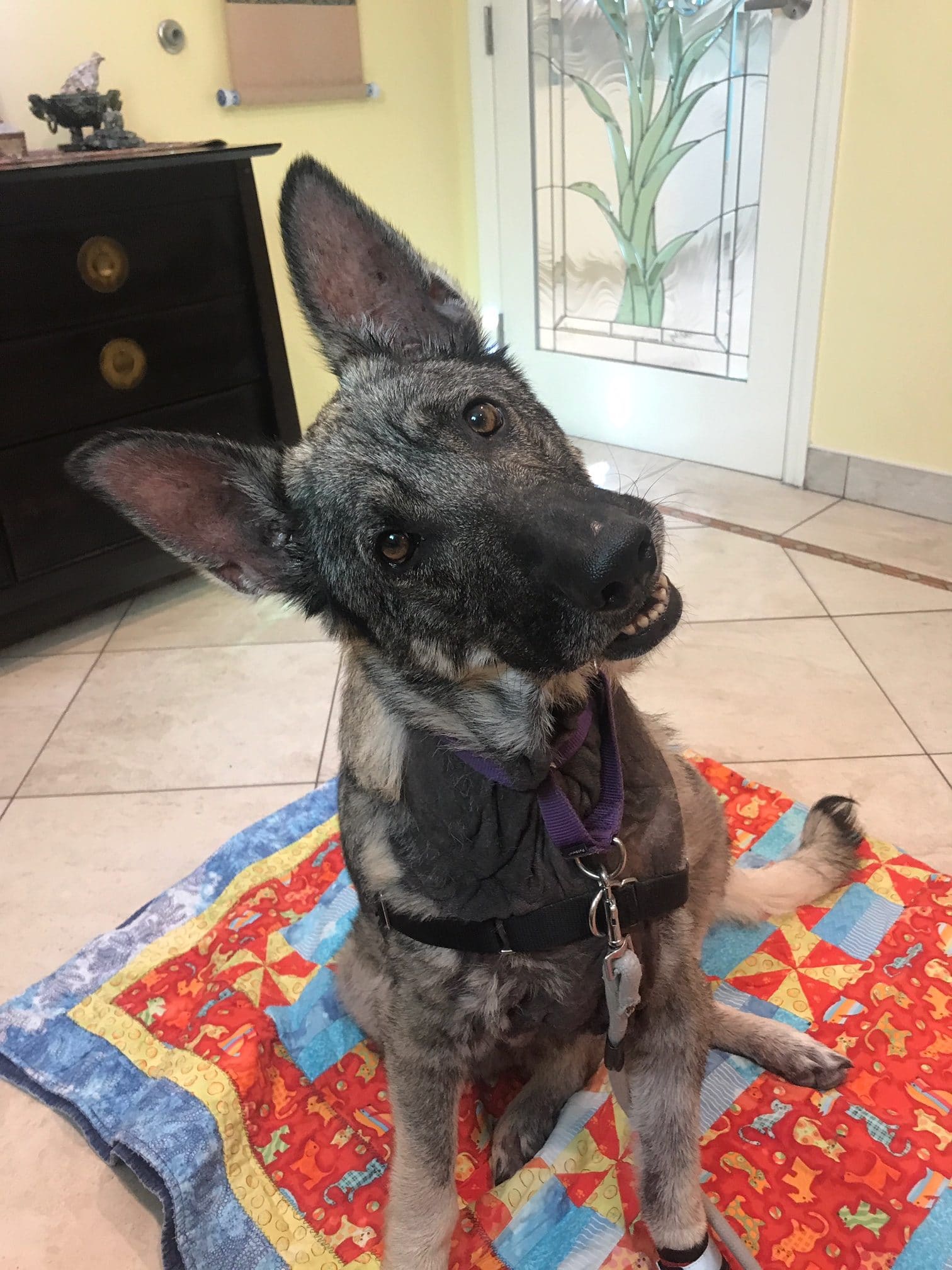 Surrendered to our shelter when her owner could no longer care for her, Payton had a long list of medical needs we needed to tend to before she would be able to be adopted into a new family. With exceptional medical care from our local veterinarians and extra love and attention from volunteer Karen, Payton Rose is doing great and ready to transition into a new home! Payton will always be "special needs" due to allergies and an old injury to her front leg, but these needs can be managed with a special walking boot, good food, regular baths and check ups at the vet. Payton is 8 years young and is sure to have a wonderful life with the right family who can continue helping her thrive into a beautiful, fluffy, happy Shepherd she wants to be! For more information on Payton contact our Marathon Campus at 305-743-4800.
Due to the Coronavirus situation, some of our dogs normally pictured here as available for adoption are in temporary foster care, until it is deemed safe and appropriate to reopen our shelter for in-person meet and greets.
Until then, please click on the photo of the dog you are interested in, fill out the application and an Adoption Counselor will be in contact with you!
Thank you for understanding!
Dogs currently eligible for our Golden Paw Project are:
Key West: None at this time!
Marathon: Payton Rose!