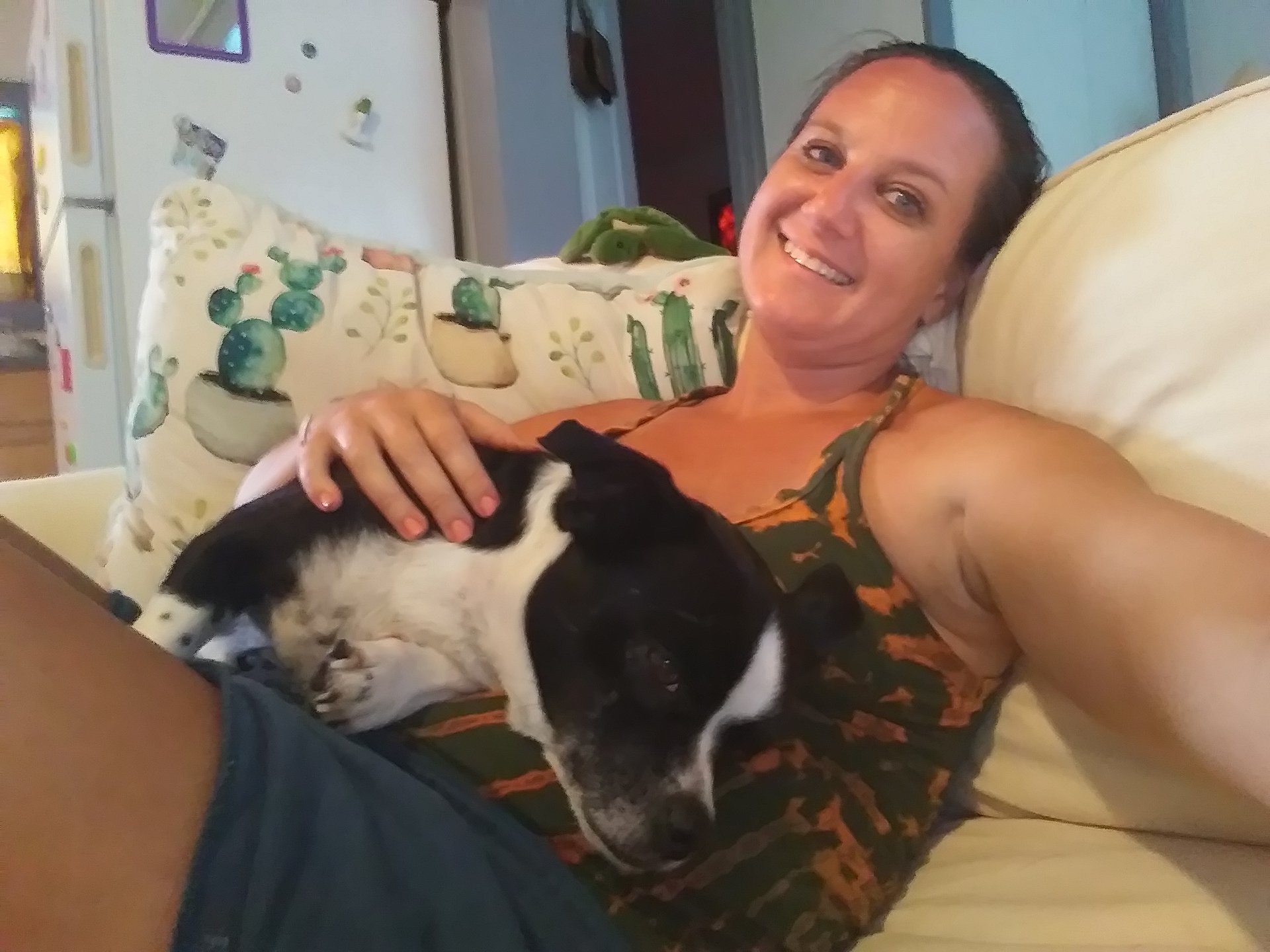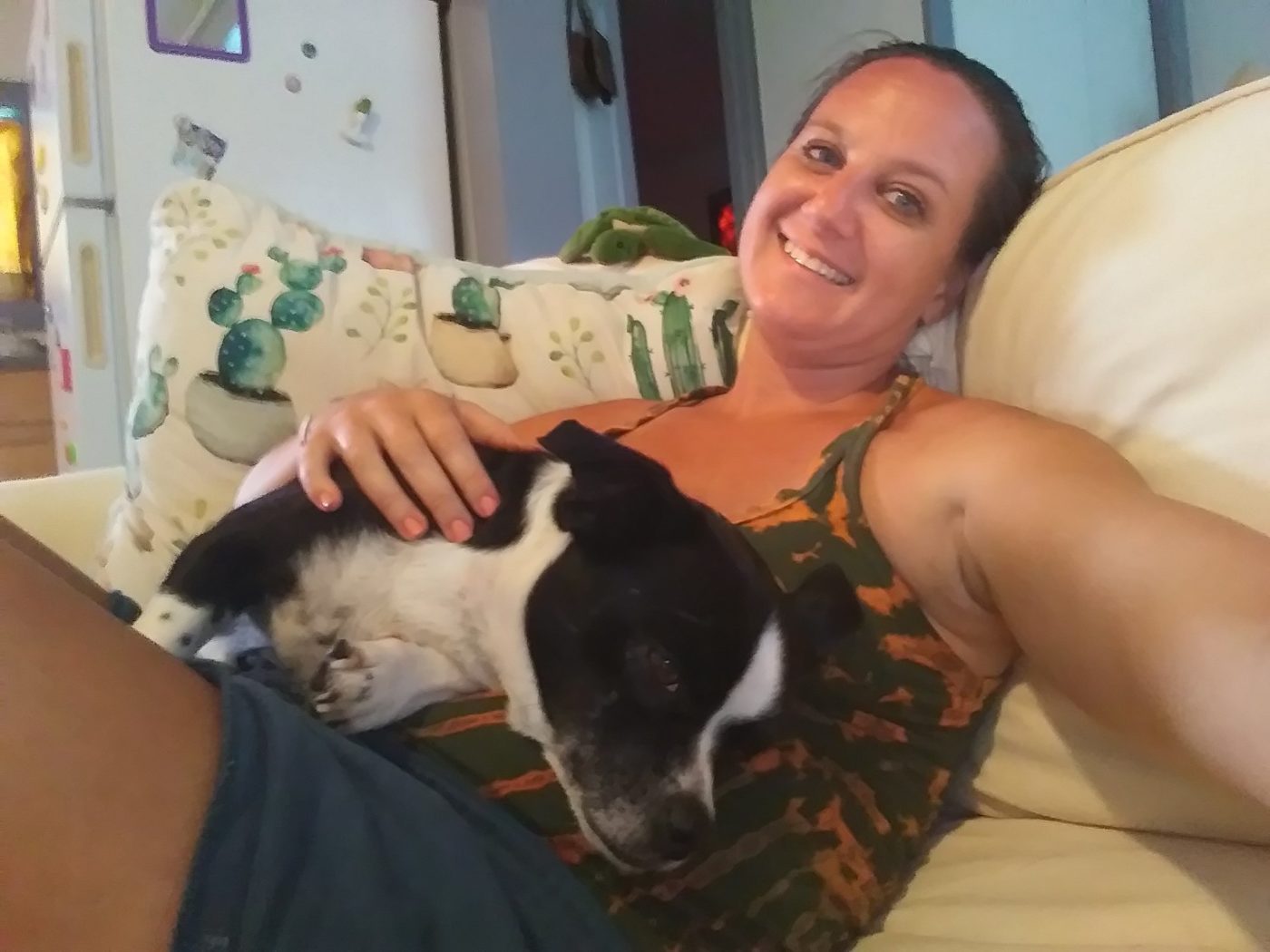 "He was so excited when I brought him home! I took him for a nice walk and he did great on a leash. I gave him a bath and he was such a good boy. I didn't even have to hold the collar, he just let me bathe him. PJ loves his new bed and I thought it was funny because he immediately knew it was his and hid treats in it! He's not interested whatsoever in toys but loves to be outside.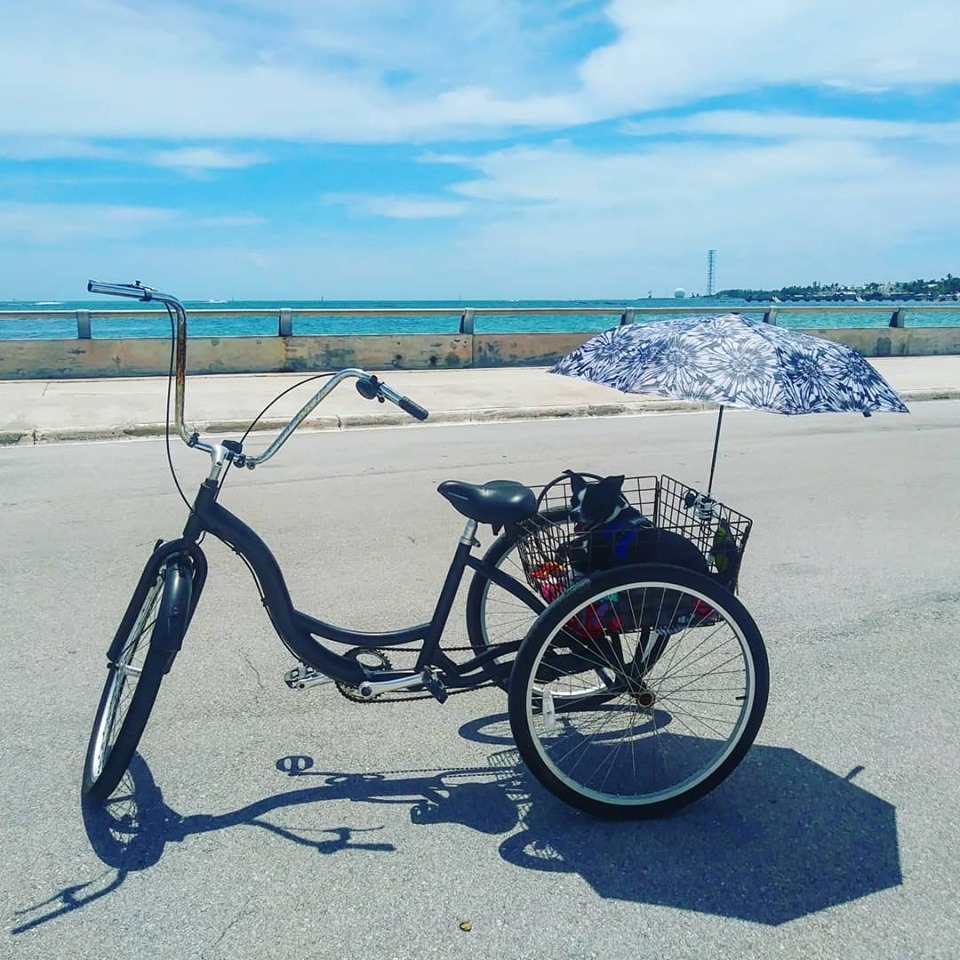 "He's been a cuddle bug ever since we got home. As well the new trike was a success! He loves riding around and checking everything out. I have an umbrella for shade so he doesn't get too hot. PJ is a little too chunky to swim on his own but he is happy to put his life jacket on and get in the water! Loves the beach and is good with kids. Most of all PJ is content laying in the a/c snuggling with his mommy!"
We just LOVE this update! Thank you so much Amber for giving PJ the best furever home!